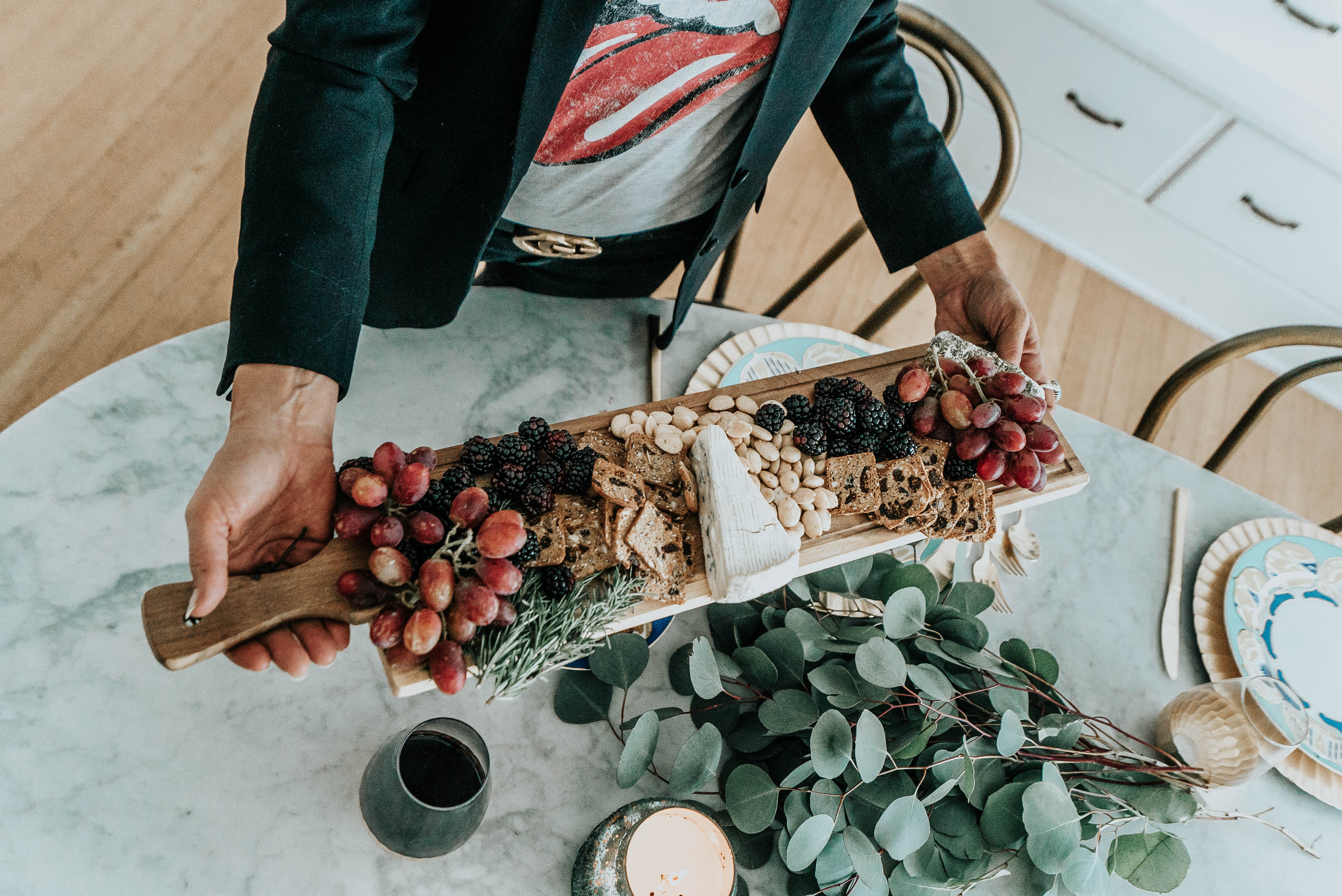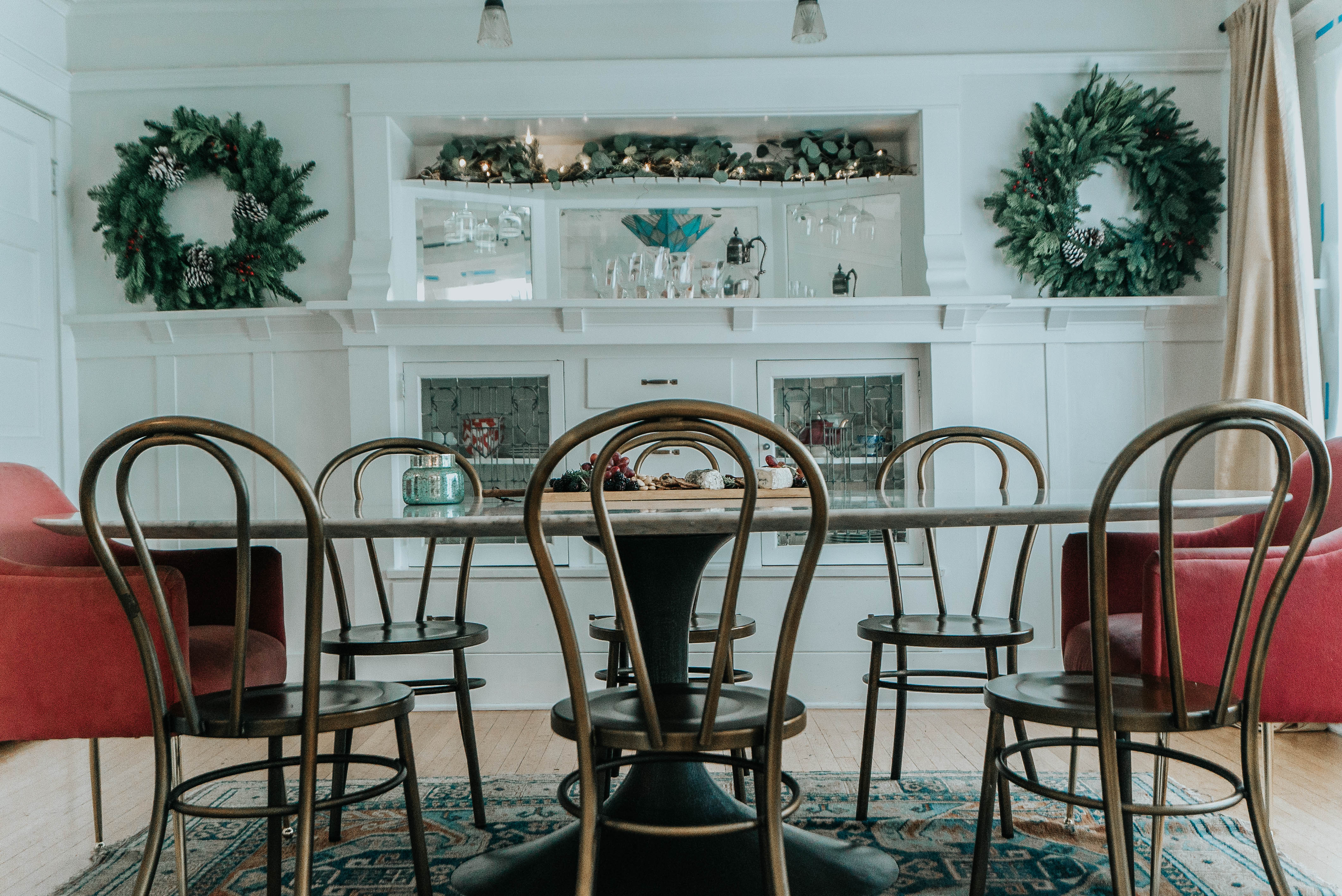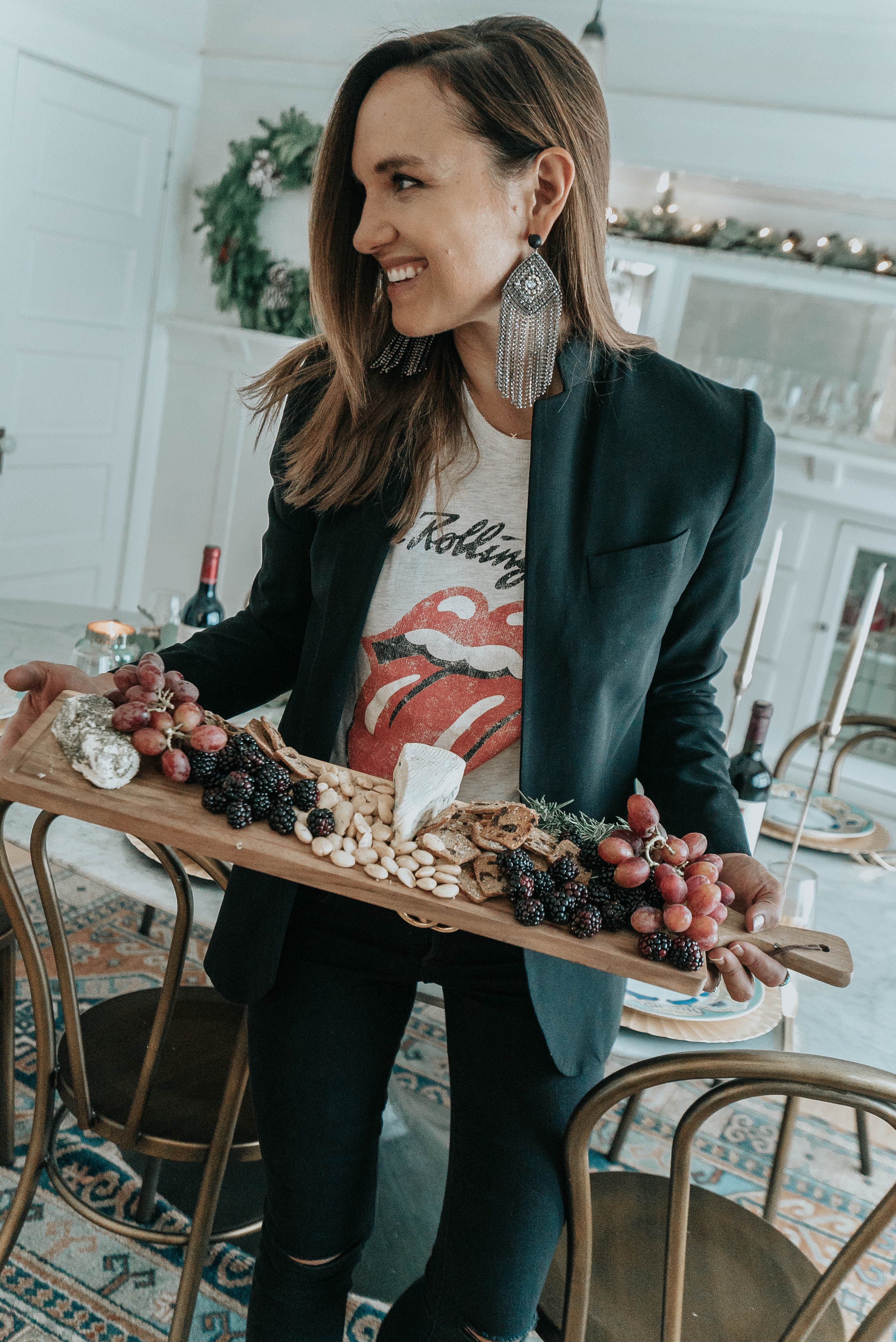 jeans // tee and similar for $15 // blazer // slippers and similar // earrings // belt // cheese board

This time of year I love to get into the kitchen and try something new. So, I decided I'd challenge myself to making my first charcuterie board. Charcuterie is basically a fancy word for a cheese board, but all the same, I made my first one and wanted to share how it turned out! I recommend starting out by choosing five base foods. These can be cheeses, fruits, nuts, cured meats – whatever you prefer. Then think about the spreads and crackers you might want to add. I have to say, my combination turned out pretty spectacular, so if you'd like to copy it exactly, here's what I used:
+ Purple grapes
+ Blackberries
+ Marcona Almonds – I like the ones with rosemary
+ Blue Cheese – it's yummy and if you're not a fan, at least its pretty!
+ Brie
+ Herbed Goat Cheese
+ Fig Crackers (any square crackers work here)
+ Rosemary for decor
And there you have it! Enjoy!