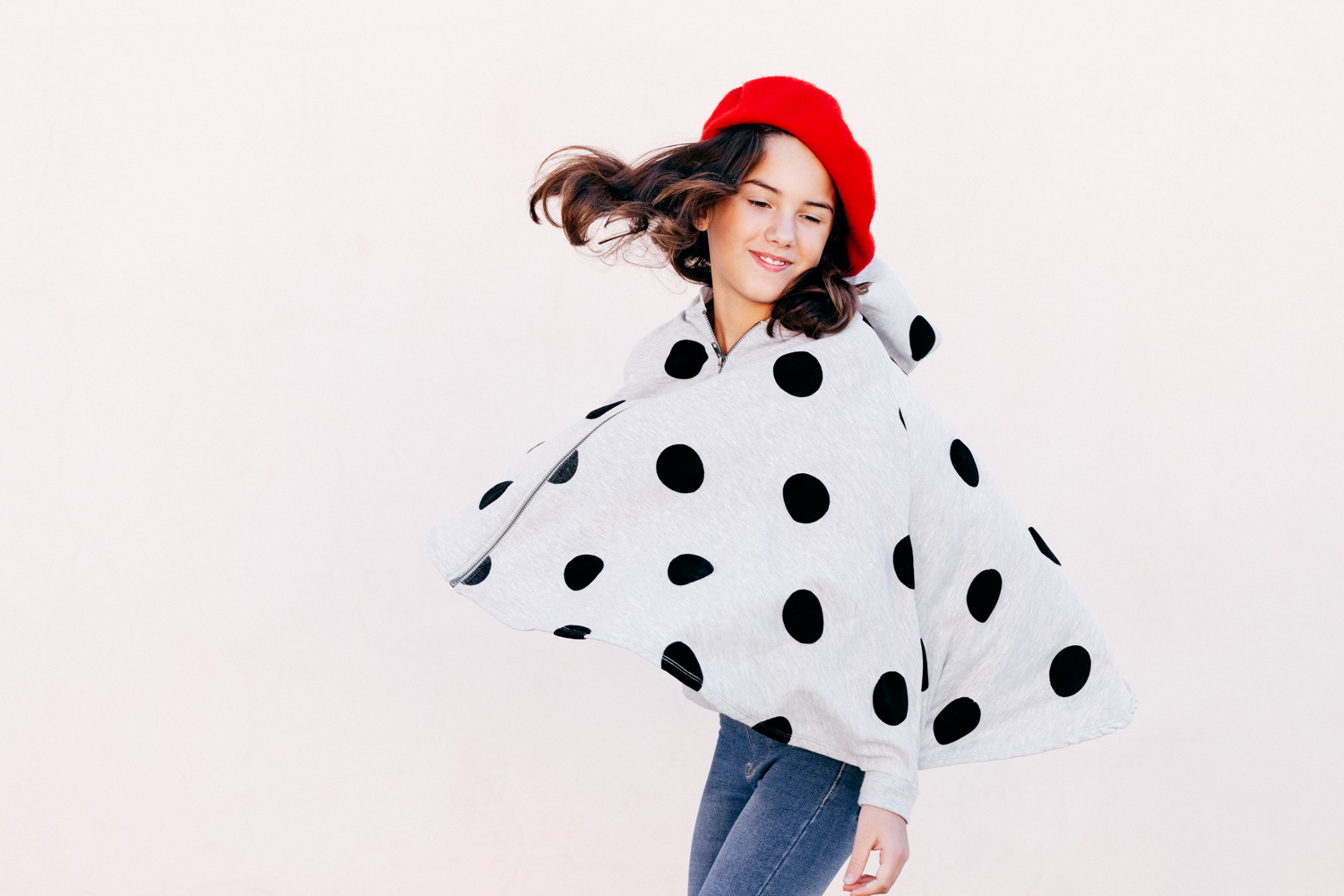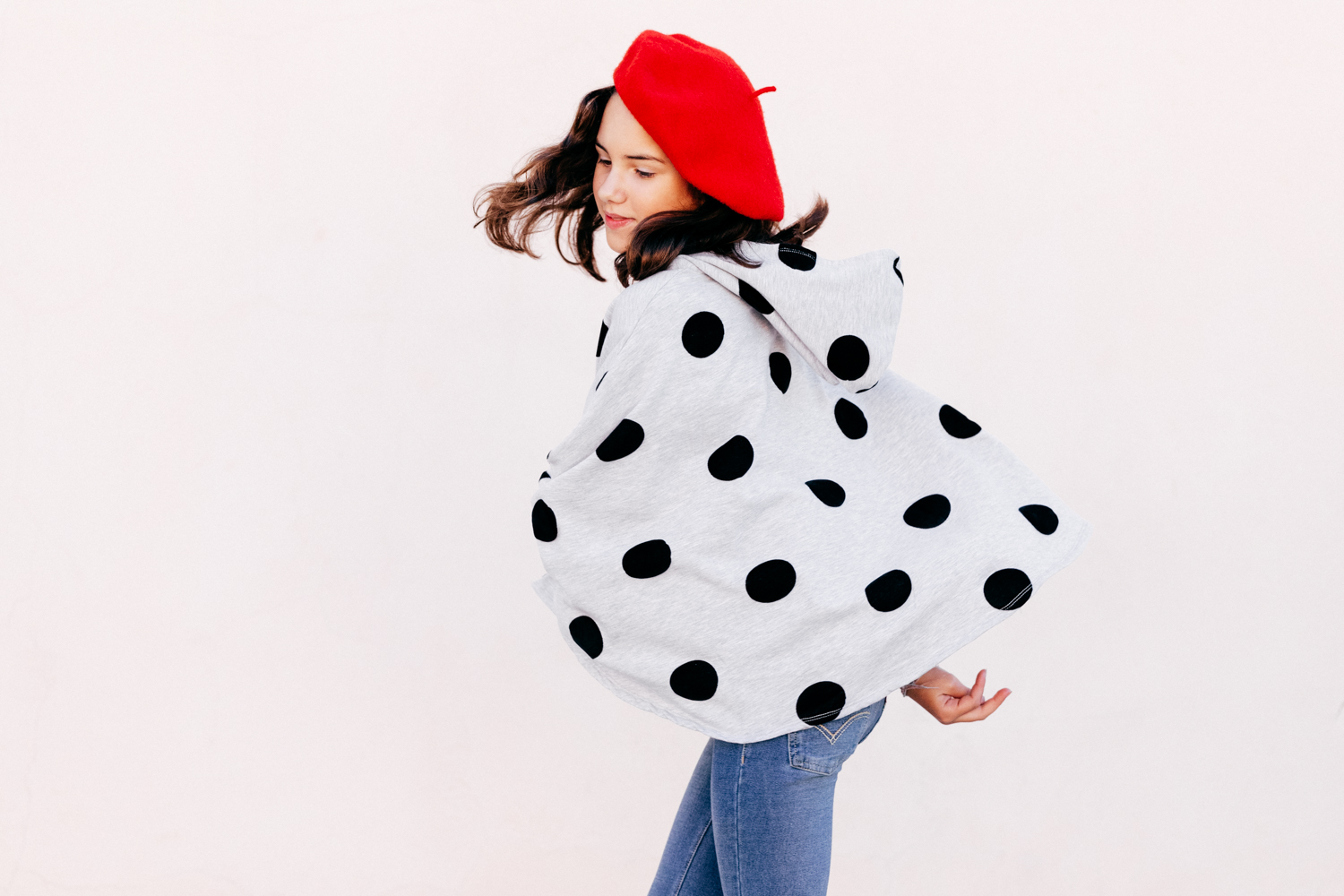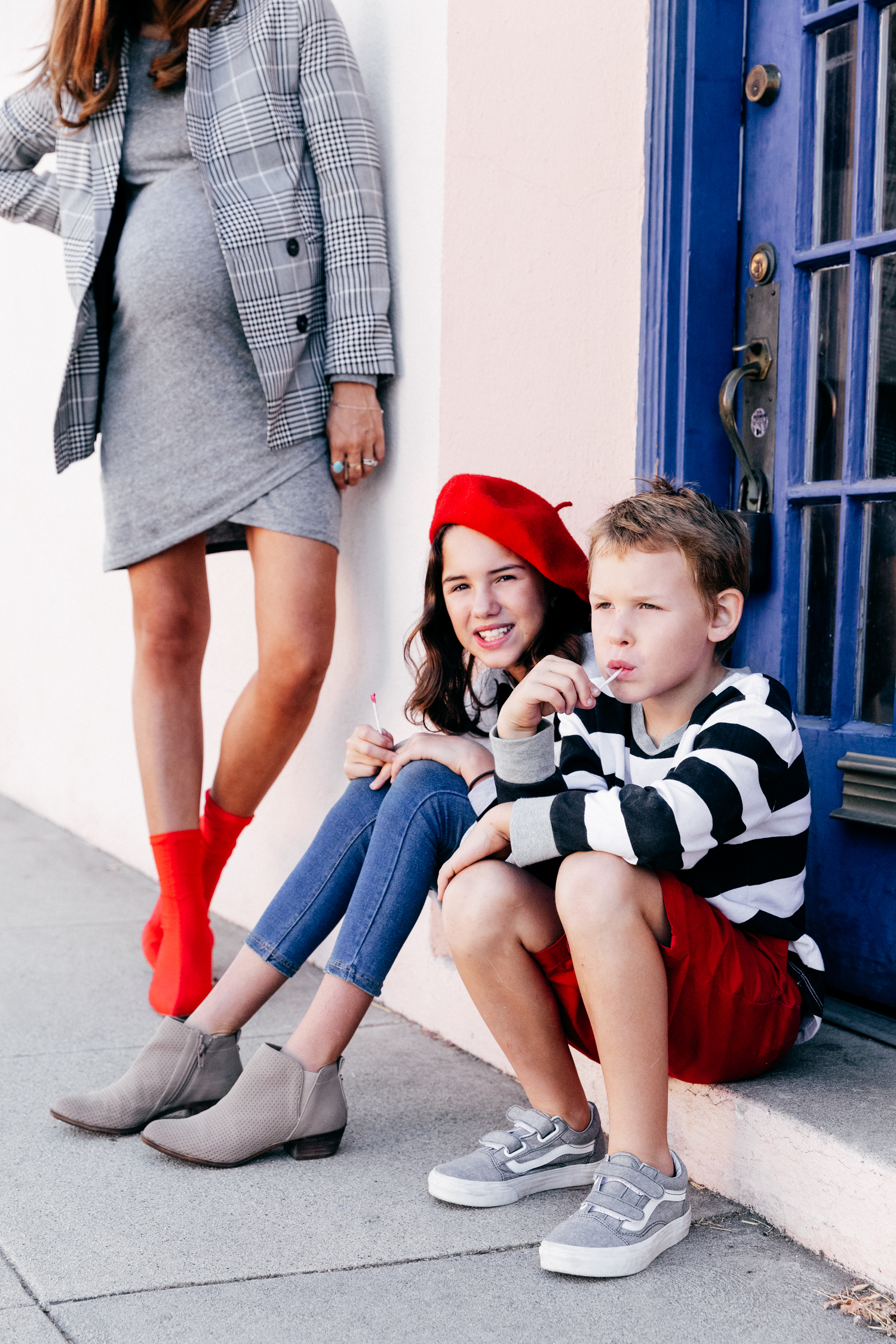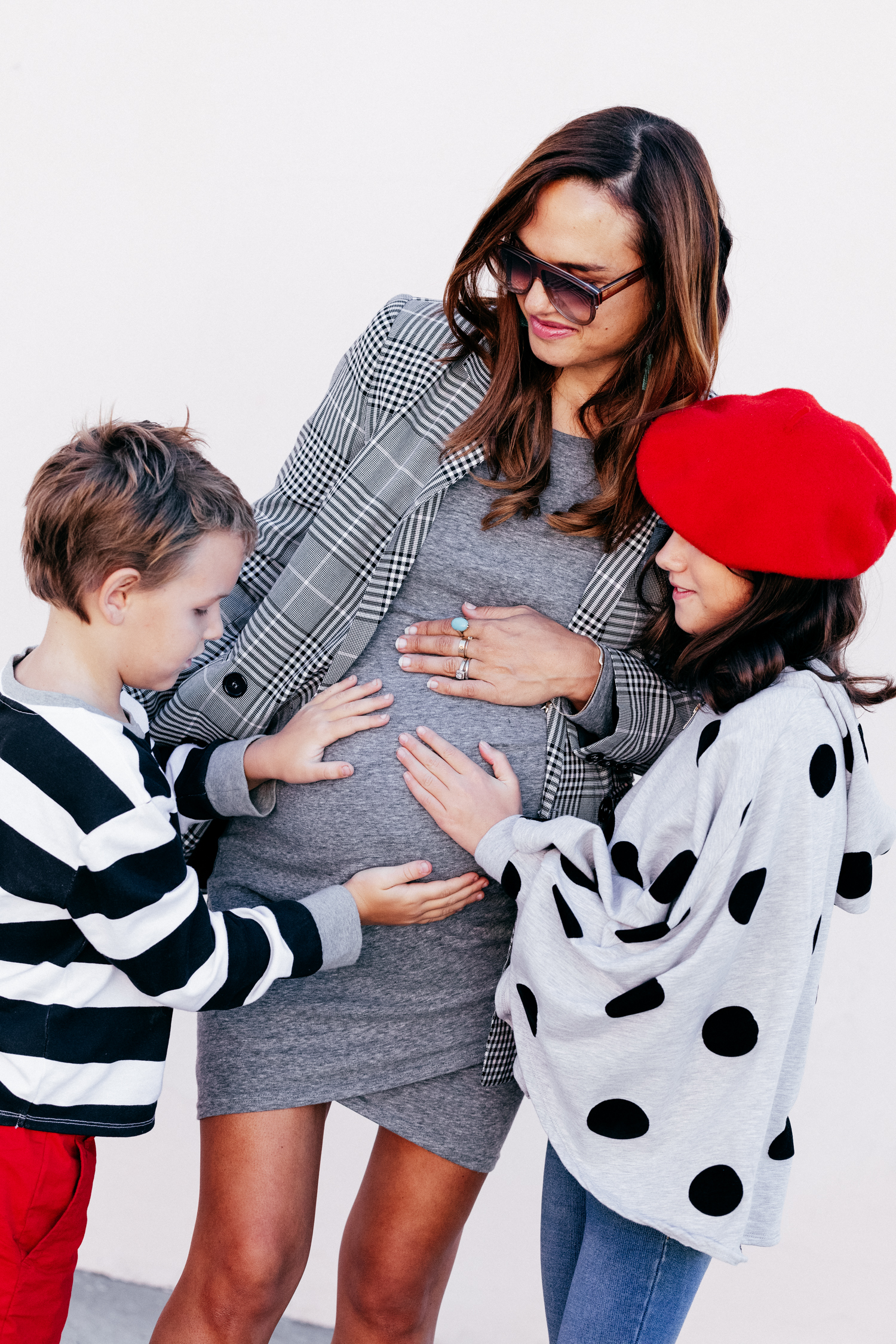 Girls Cape // Skinny Jeans // Taupe Faux Leather Booties
Boys Stripe Sweatshirt // Red Shorts // Sneakers

My Blazer// Dress // Sunglasses // Similar Booties

How do I find outfits for my kids? I focus on quality fabrics, patterns and clothes they will actually wear and love. When I see them get excited about a shirt or a cool pair of shoes, that's when I know I've found something they not only like, but they'll actually wear! And yes, it's all found at Nordstrom!
The moment my oldest saw this cape, she exclaimed, "This would be great for Lake Arrowhead!" And I agree. It's super soft and perfect for chilly early mornings and late nights. We love it up there. Likewise, my son loves his sweatshirt and especially his new sneakers. He won't stop wearing them! Kind of like his obsession with his soccer uniform. He wears it so much that hubby and I had to hide it! Anyone else have this happen with a kiddo?
I'm so thankful for Nordstrom curbside pick-up for days when I have to be at soccer practice, art class and tumbling class. Their customer service has won over this busy mama for over a decade. What are some of your Nordstrom faves?
Thank you Nordstrom for sponsoring this post!