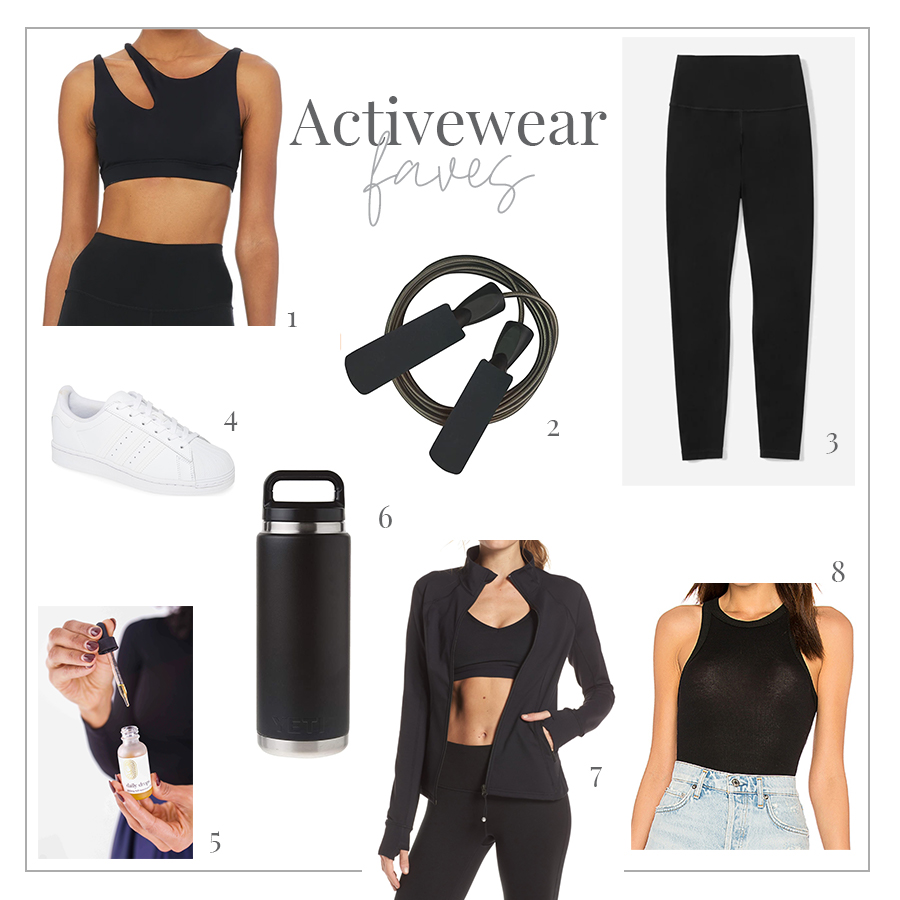 1 // 2 // 3 // 4 // 5 // 6 // 7 // 8

1.A good jogging bra can elevate an arm workout. I feel more confident and comfortable in this one from Alo.
2. A jump rope can get your heart pumping and burn calories. A perfect at home in the driveway workout. This one has 1k reviews! Did you know you can burn 15 to 20 calories per minute? Around 200-300 calories in a simple 15 minute workout. Not bad for $9 spent in workout equipment. I also love this pilates ring. More about how to use the pilates ring in THIS POST.
3. These leggings are $60 and very flattering
4. White sneakers sleek enough for post workout chic.
5. These drops for focus and chill. Very essential right now. Use code SHALICENOEL for a discount.
6. 24 ounces of water before noon, no problem! Nothing like a new water bottle to inspire you to drink more water. Keeping it from the kids is the hardest part.
7. This jacket is so flattering and great for chilly mornings or evenings when we usually workout.
8. Super flattering $20 tank you can dress up or down.
See below my shop page which is open 24/7!