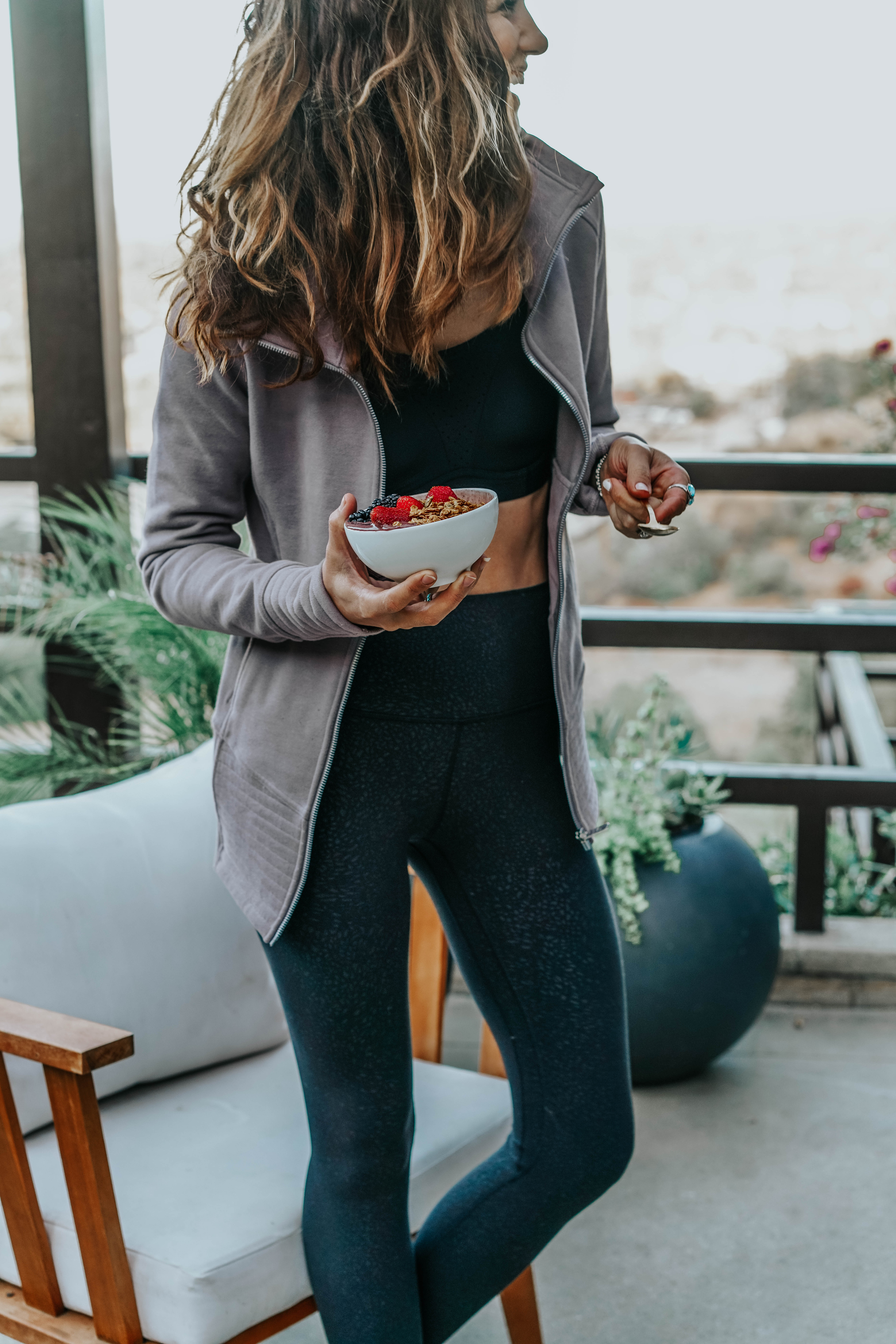 Love this jacket! I got a lot of questions on the sizing on it, I went up to a size 6 so I could layer underneath.

Reid and I have been living in lululemon for much of this summer and our most recent road trips so it only made sense that we round up our favorites today on the blog. Since it is also the season for giving, we rounded up our favorites for the women and men in your life. Also, since many of you asked, I'm sharing one of my favorite (healthy) breakfast meals, an Acai bowl! You can makes changes like adding coconut shreds adding or omitting chia seeds, etc.
I love wearing these super flattering align leggings, post workout ready jacket, and awesome carry-all gym slash mom bag.
Tis' the season! Shop our gift guides below:
My Favorite Açai Bowl recipe
Ingredients
Add to a high powered blender:
1 packet (100 grams) frozen acai berry packet
1/2 cup (118g) 100% apple juice from concentrate
1 small frozen banana
1/2 cup frozen strawberries
1/2 cup frozen blueberries
Top your bowl: (Below are my recommendations; add your favorite toppings and add to your desired quantity. These topping suggestions are for one acai bowl.)
1 tablespoon honey (if you don't add this on top, I recommend adding it to the mixture beforehand)
Handful vanilla almond granola, or a similar store bought/homemade granola
Fresh fruit: such as fresh strawberries, raspberries, blueberries, and banana: fruit sliced thinly or chopped
1 tablespoon chia seeds
1-2 tablespoons coconut
Click the images to shop my lululemon picks below.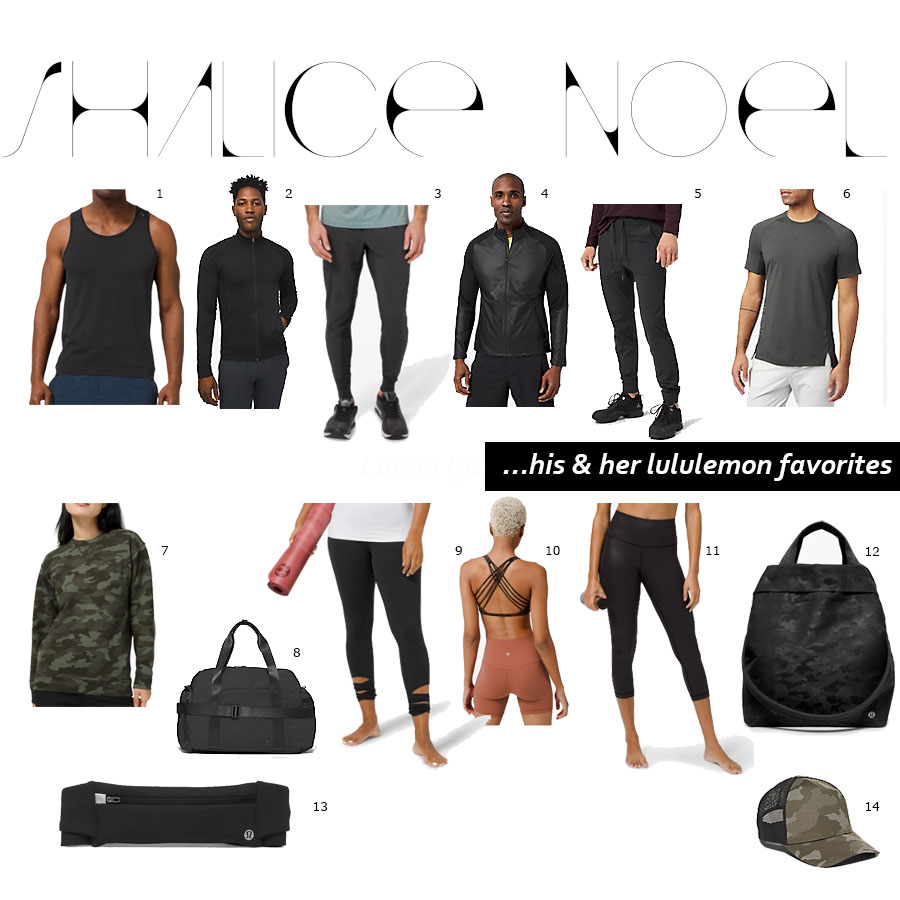 His lululemon picks:

Her lululemon picks:

Big thanks to lululemon for sponsoring this post! All opinions my own.