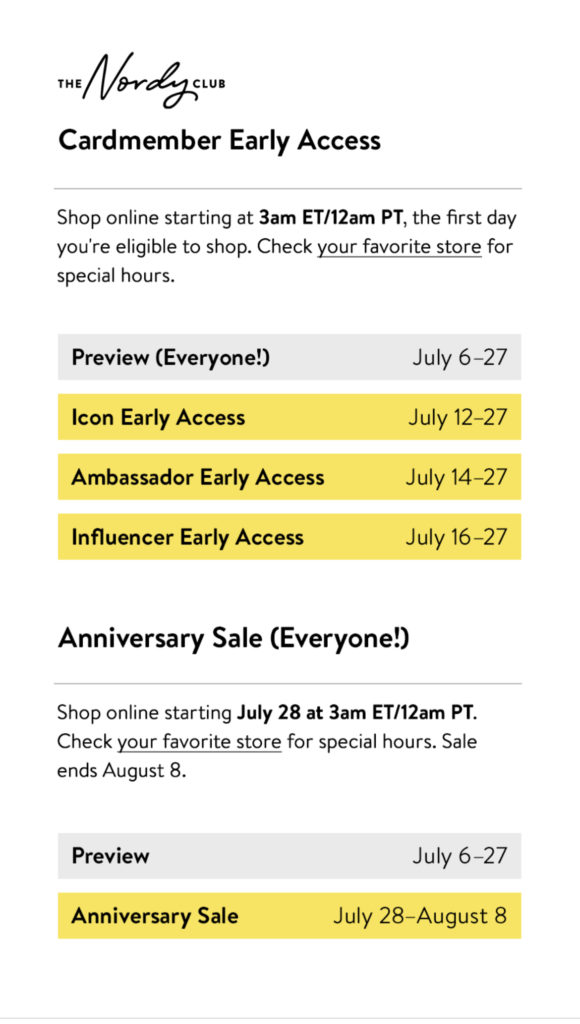 Hi! This month is the MONTH, the mack daddy of sales, it's one that I shop for the whole family, YAY! See my past posts on the sale for more shopping tips, HERE.
1. Who?
Preview day is July 6th
Nordstrom Card Holders get access to "Early Access", also known as first dibs on e v e r y t h i n g. Not a Nordy Club member? Sign up here! Below are the dates each level can begin to shop…..
Icon July 12th, Ambassador July 14th, or influencer July 16th.
This year the sale will start at 3am EST
Are you a card holder? Read more info below:
Earn at least two points per dollar net spent with Nordstrom on your Nordstrom credit card unlock a $60 bonus note for future purchase shop right away with the new card at nordstrom.com Nordstrom rack or through the Nordstrom app. Another card benefit as you automatically get access to exclusive Nordy club benefits
2. What?
My first Anniversary sale was 2015, I got the Nordstrom credit card and found my now favorite rag + bone booties. They were 40% off during the sale and one of those investment buys I've worn many times over. Talk about cost per wear winning! The Nordstrom Anniversary sale is the mack daddy of all sales. It is your opportunity to get New fall items at discount. I've been shopping the sale since 2015, let me be your guide. I'm here to help you find your gem like I found my booties!
3. Where?
This is my favorite part of the sale, YOU CAN SHOP IN YOUR PAJAMAS! Let me be your guide. I only shop what I love, and ask any questions!
4. When?
When can I shop? Log into your account to find out if you're an Icon July 12th, Ambassador July 14th, or influencer July 16th. The sale is open to the public, July 28.
Sale ends August 30. Prices go up August 31.
5. Insider Tips
Buy 2 sizes – Not sure what size you are? Buy 2 sizes!! Free returns online & in stores. Better safe than sorry!
NEW THIS YEAR: If an item is sold out, which often happens sometimes the first day of the sale, you can also add it to your wish list so you can snag it when it comes back in stock. Genius!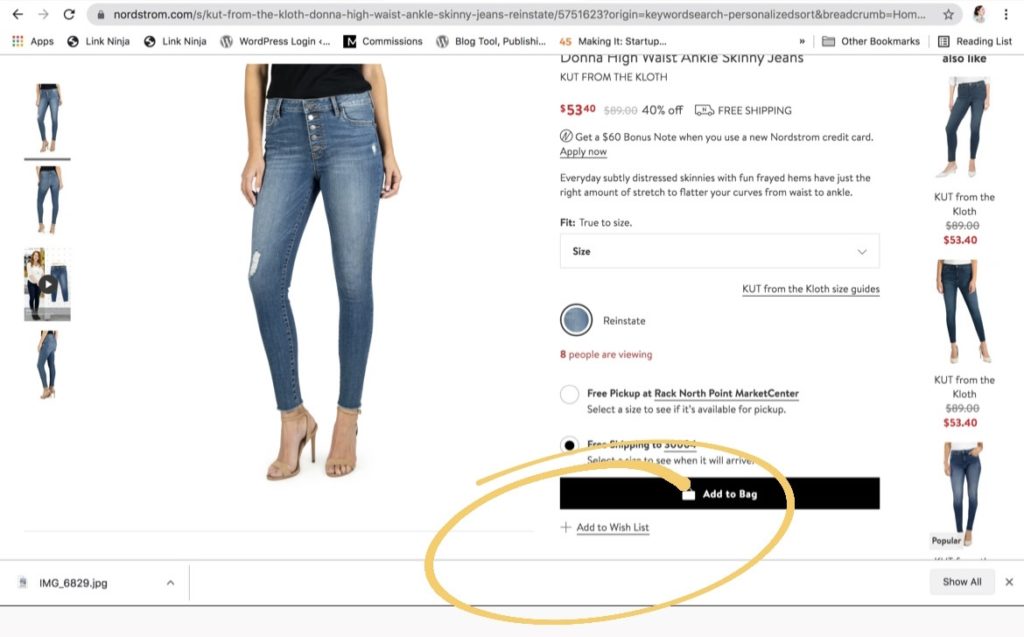 Past best sellers:

Make sure you are subscribed to my newsletter and stay tuned with updates here on the blog. Be in touch with any questions, shalice@shalicenoel.com.