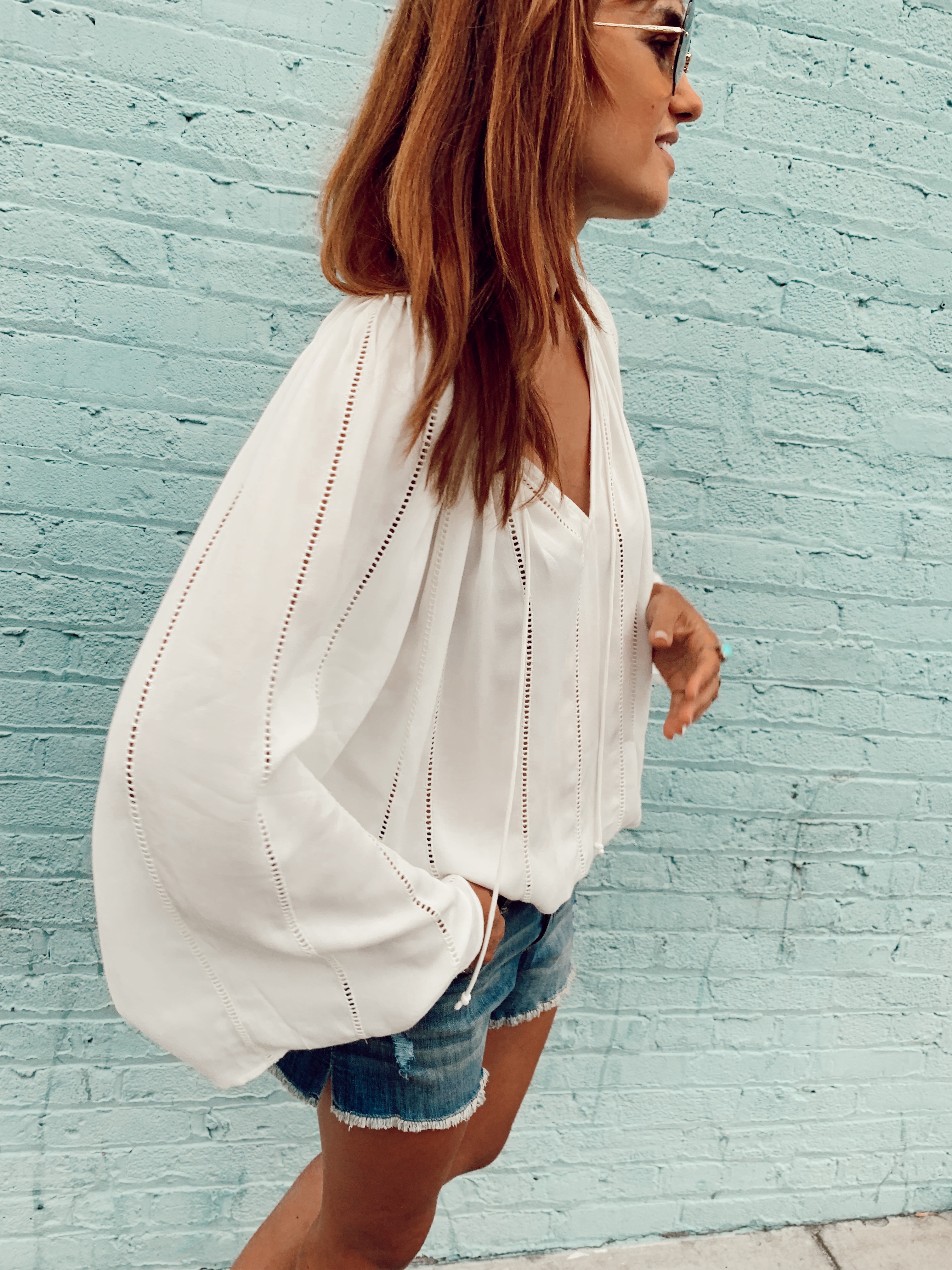 Shorts (sz 4) // Similar top // Earrings
Whether I'm shopping for the house, Levi or myself, Walmart has me covered. I ordered pj's, onesies, and shorts for myself, chose next day delivery and BOOM, it arrived the next day. I sometimes wonder, how that is possible? I'm definitely getting spoiled. Just tonight, my dad, who is visiting, asked me if I had anything besides Pregnancy tea, NOPE. So he drank the pregnancy tea with his nightly lemon tea ritual. I had a LONG good laugh. Now, with 5, my life has never been busier, and Levi now 8 months has never been clingier. Anyone know of a good chiropractor? I'm loving the convenience of next day shipping. I even ordered baking powder online. Who am I becoming? This just means A. I am planning on baking something AHHHMAZING B. It means I still have pregnancy brain and I don't trust myself to walk into Ralphs with baking powder on my list and still walk out with it. Alas, I'm sure one day when the kids are grown up, I'll have a moment to myself. But in the mean time, I'll enjoy all the conveniences of online grocery slash life purchases I can afford. And at walmart.com, thats a lot.
Happy Wednesday!
See what I purchased below and why! What's in your cart?