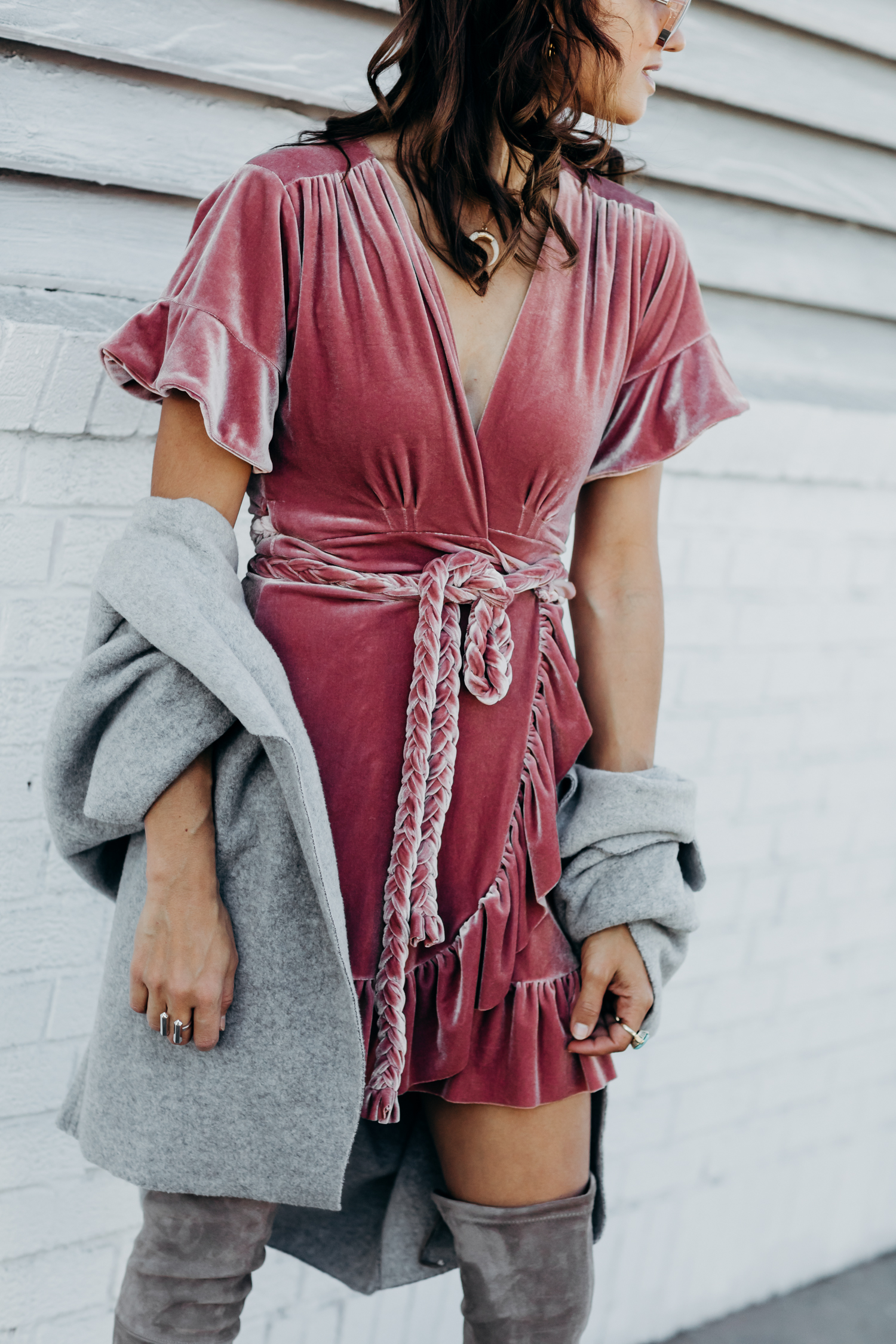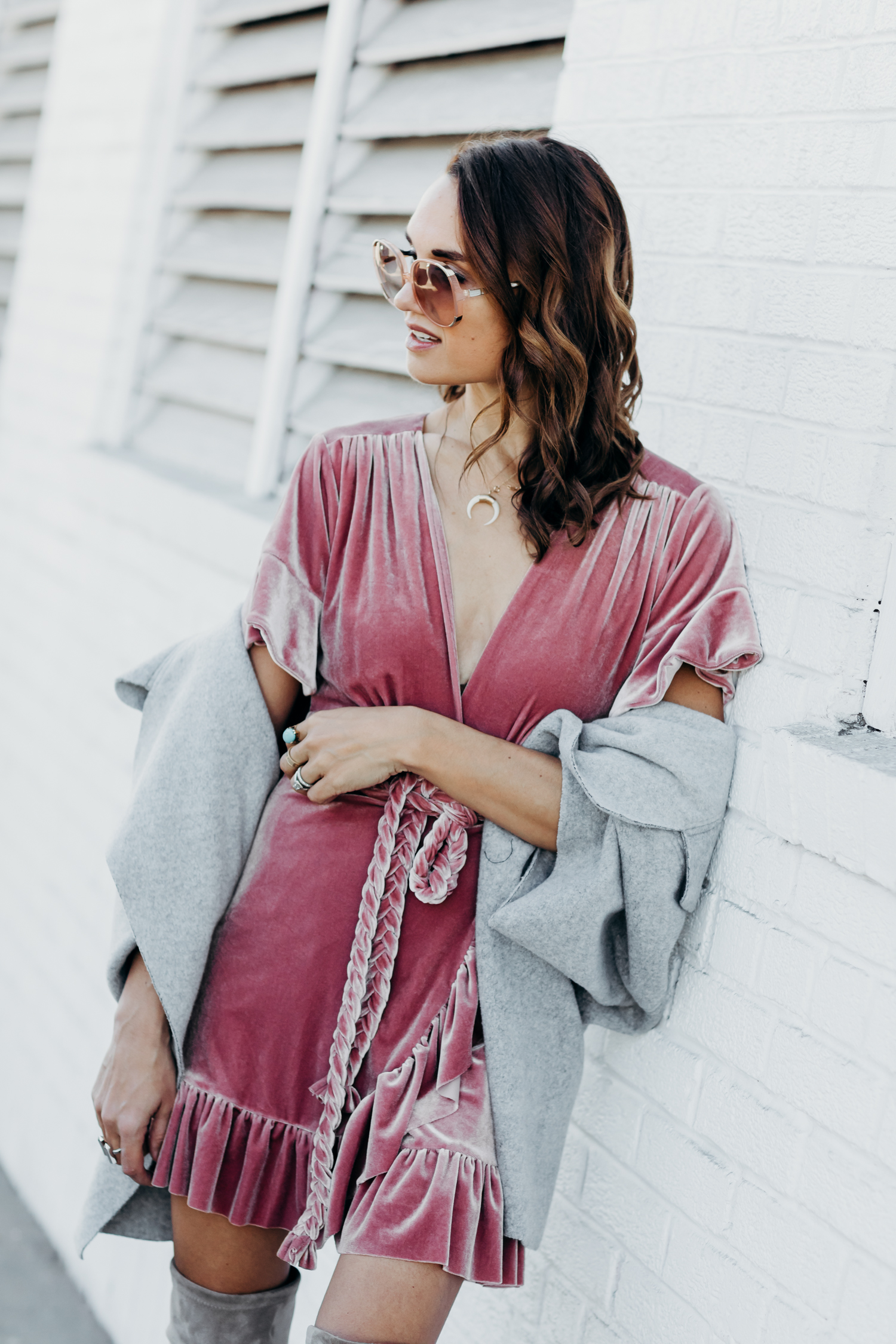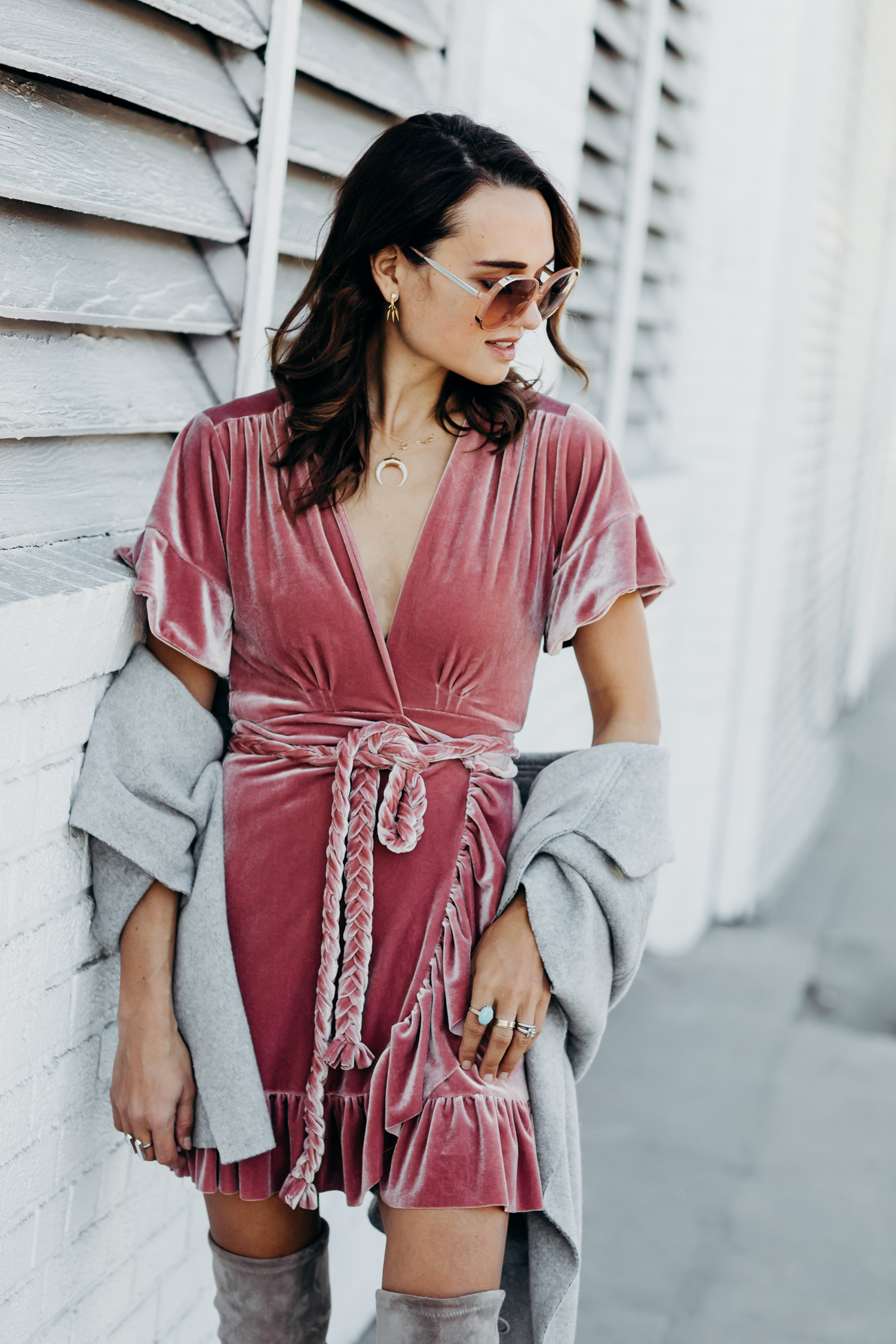 velvet dress // gray coat similar // gray boots similar // sunglasses
2017 was one of growth and change and blessings! I am overwhelmed and grateful my blog took out family to many places this year from Vail to Four Seasons Westlake, to Carlsbad and Legoland to Miami and Mexico. I got to work with some awesome brands and learned a lot. I'm sharing 5 things I've learned in 2017 below:
5 Things I learned in 2017
Be Honest
It's ok to face your weaknesses – facing them is the first step to change. 
Worry is Futile
Find people to help you who have a different skill set than you
Be kind, always!!
What have you learned? I'd love to know!
Don't forget to shop the Nordstrom Half Yearly Sale – it ends tomorrow – my blush heels I always wear are on sale and this top I have in white and bought my mom in black. Sizes are limited.