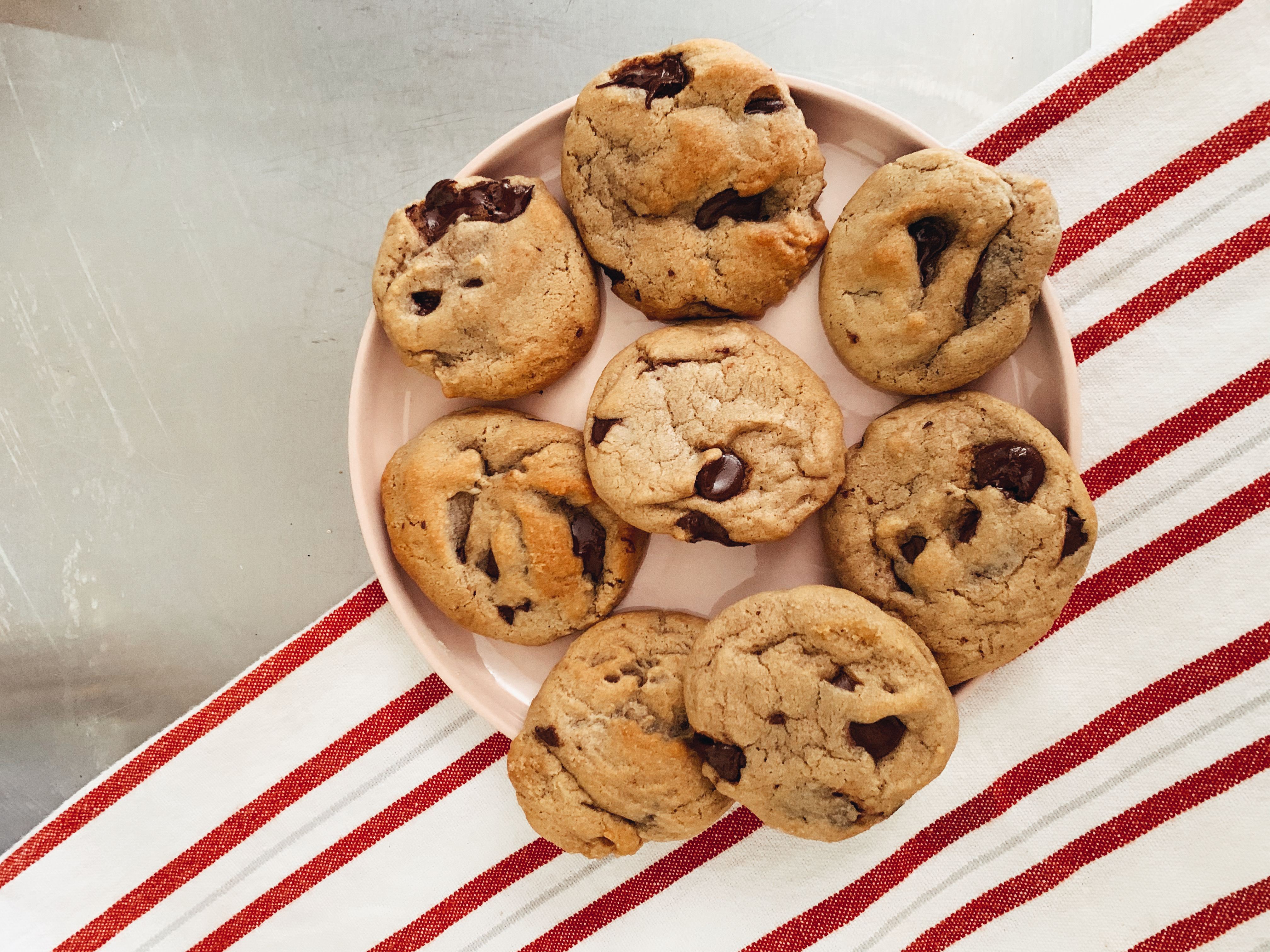 The kids really wanted homemade chocolate chip cookies and I really wanted a cute picture, so win win! I found the best recipe so I had to share. I love these so much. I ball up all the dough, and freeze the balls in zip lock bags for later. Half my house likes chewy cookies and the other half likes crispy, so these are a happy medium. How about you, what's your favorite? Recipe adapted here.
Ingredients
1 cup butter softened
1 cup of white sugar
1 cup packed brown sugar
2 eggs
2 teaspoons vanilla extract
1 teaspoon baking soda
2 teaspoons hot water
half teaspoon salt
3 cups all purpose flour
2 cups semi sweet chocolate chips
Directions
Preheat oven to 350 degrees F (175 degrees C).
2. Cream together the butter, white sugar, and brown sugar until smooth. Beat in the eggs one at a time, then stir in the vanilla. Dissolve baking soda in hot water. Add to batter along with salt. Stir in flour, chocolate chips, and nuts. Drop by large spoonfuls onto un-greased pans.
3. Bake for about 10 minutes in the preheated oven, or until edges are nicely browned.
See my shop page below! Happy Saturday!