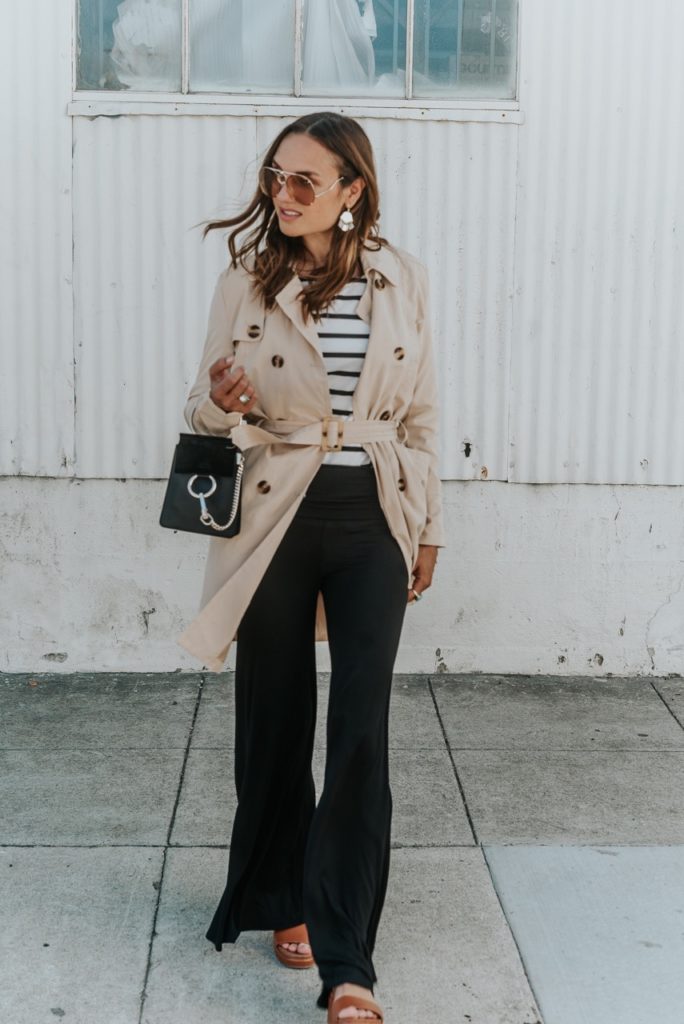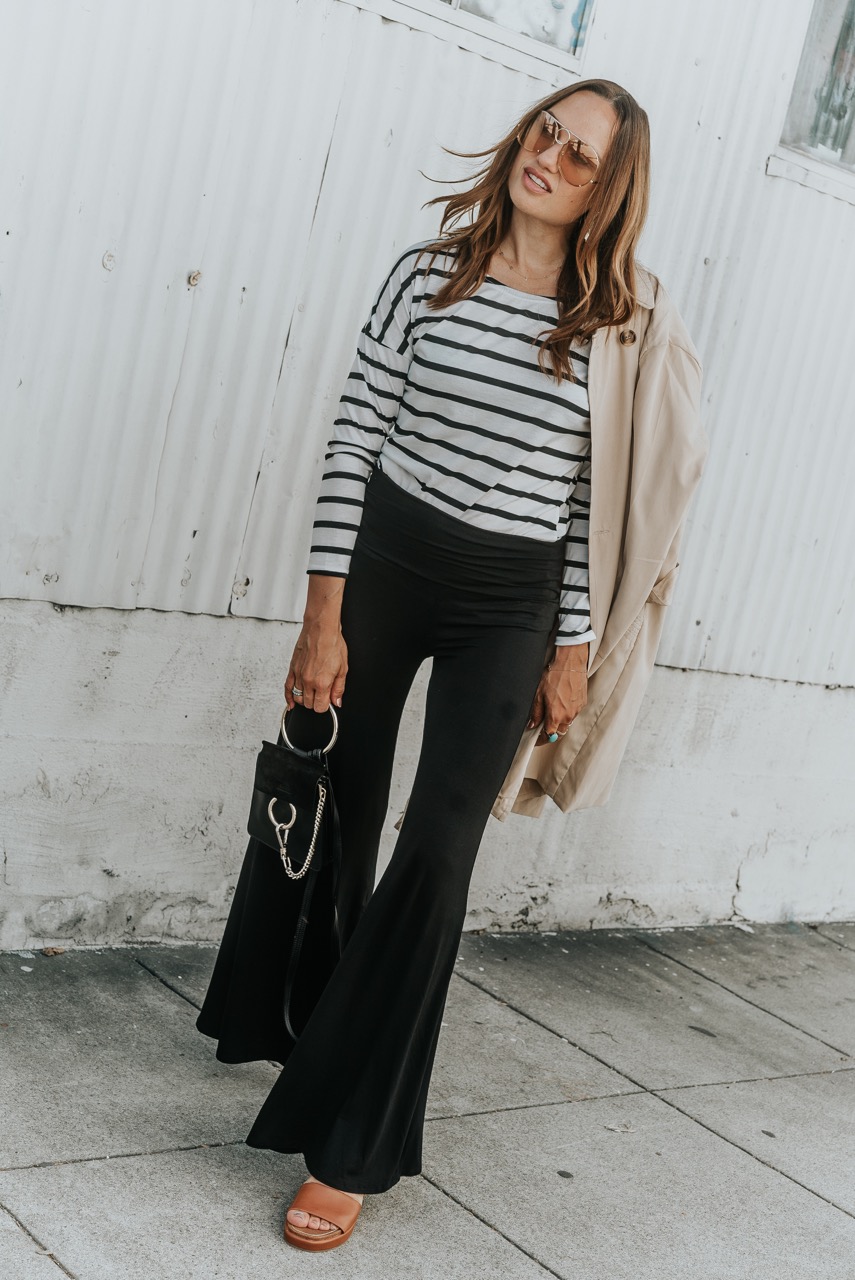 Stripe long sleeve top // Ankle strap sandal // Trench Coat // Wide Leg Pants (only $14!) // Chloe Faye larger or Chloe Backpack // Similar Chloe Sunglasses // Sandals
It's that time of year when I'm scoping out everything spring. I was pleasantly surprised recently to find so many good things at Walmart.com! Have you checked out their selection? There are tons of fun pieces that are super affordable, which makes it really easy to try out new trends this season. I picked up quite a few pieces and wanted to share them to give you a little peek at what's happening over on Walmart's website.
More wide leg pant options:


My pants, stripe tee, trench coat, and sandals are all from Walmart! Loving the pants a lot because they're a wide leg, which I wear all the time and love. The stripe tee is a good staple that I know I'm going to get so much wear out of. As for the trench, who doesn't love a good trench coat? They're classic and perfect for layering up during the spring. I currently have a few of them hanging in my closet, but if you need something affordable and basic, this option from Walmart.com is definitely the one to start out with.
What are you guys shopping for this spring? Are you looking for basics or trends? Whatever it is, if you want to keep it at an affordable price point, I highly recommend checking out Walmart's online selection – there's a lot of really good things happening!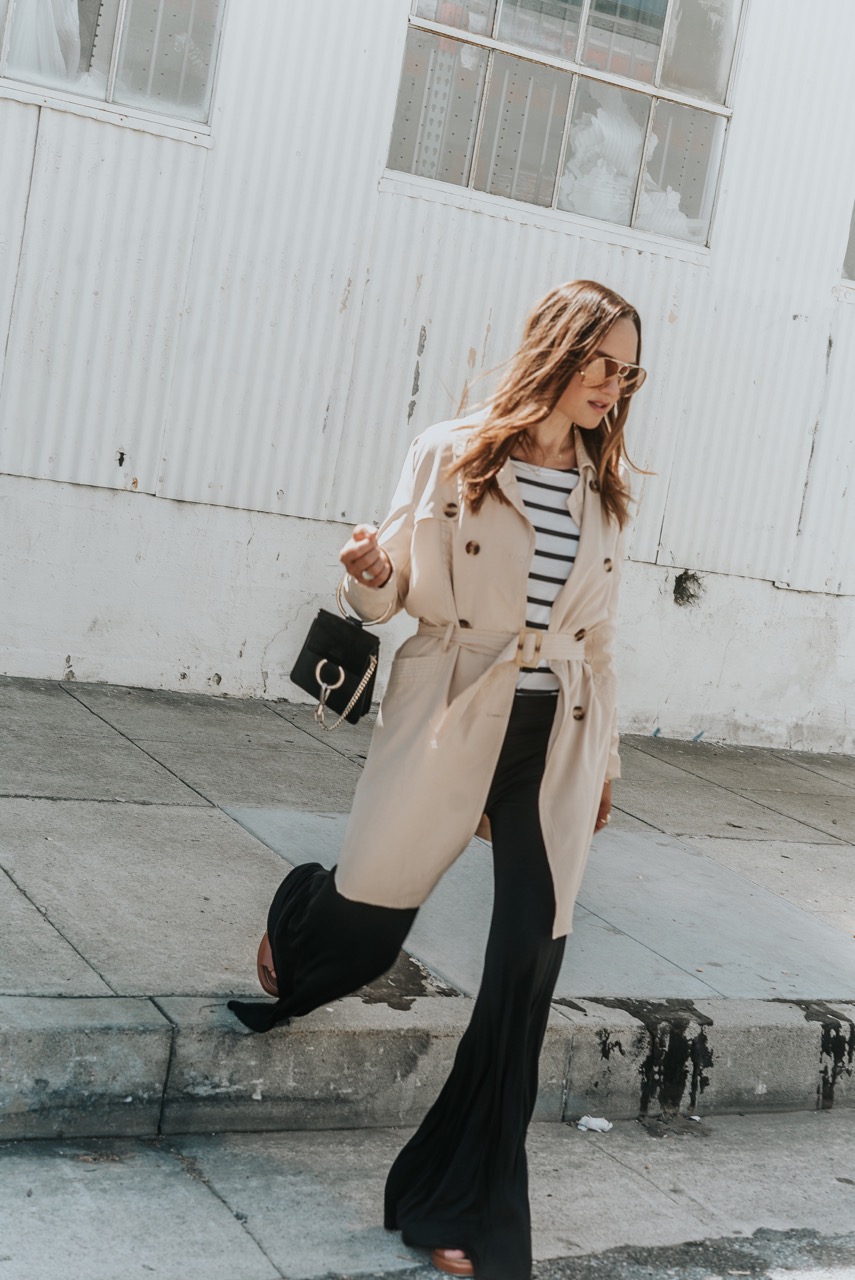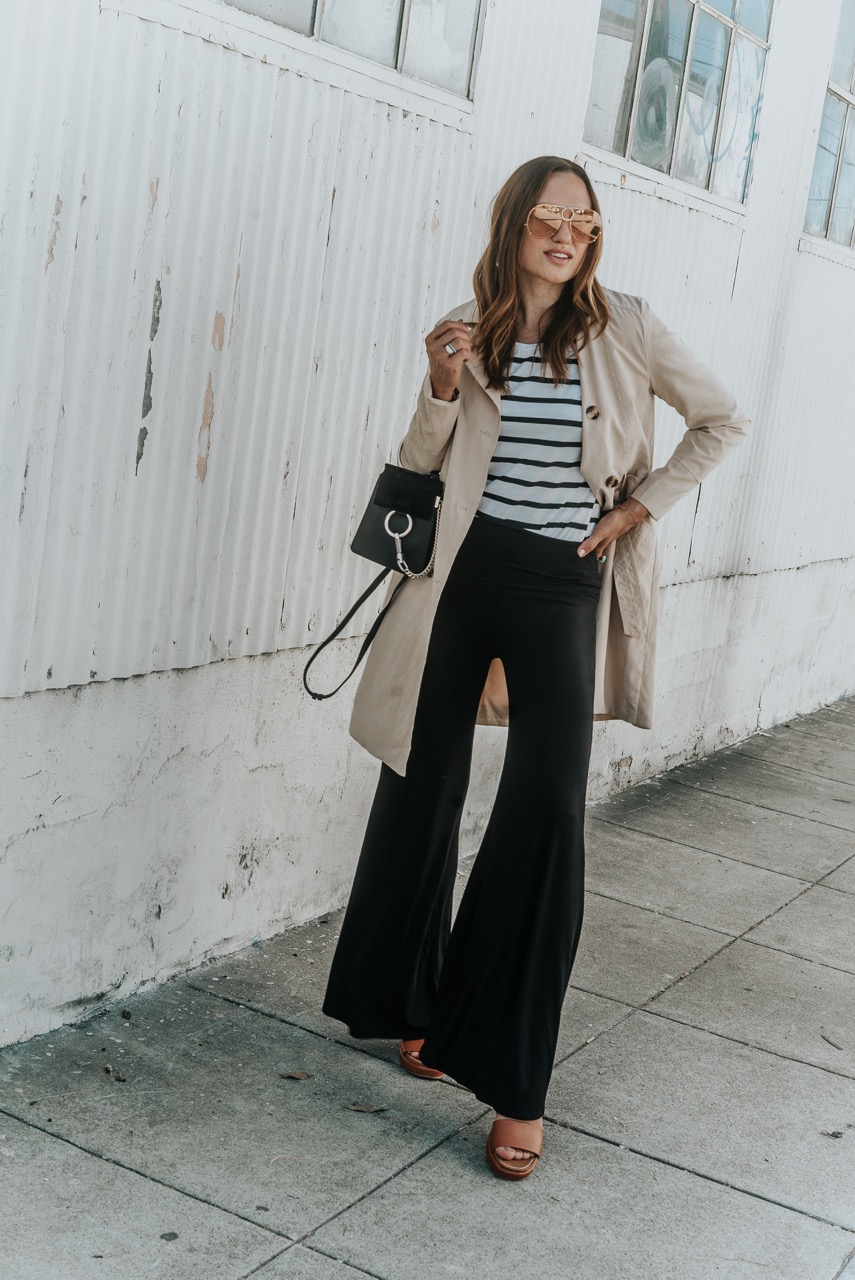 Thank you Walmart for sponsoring this post!