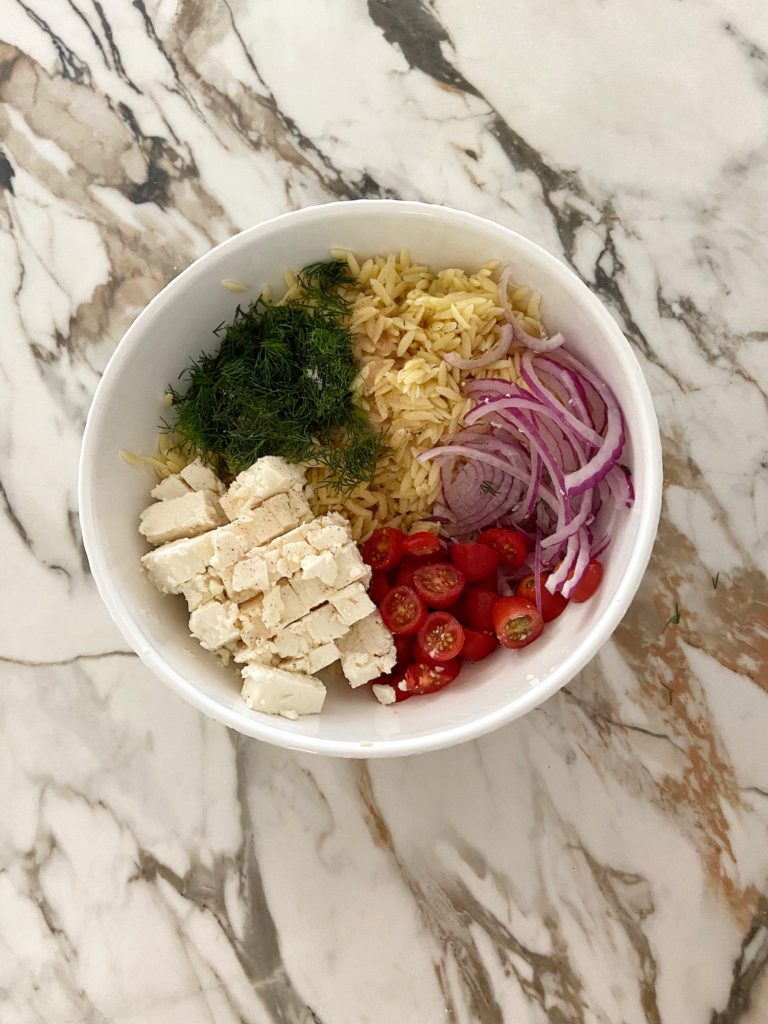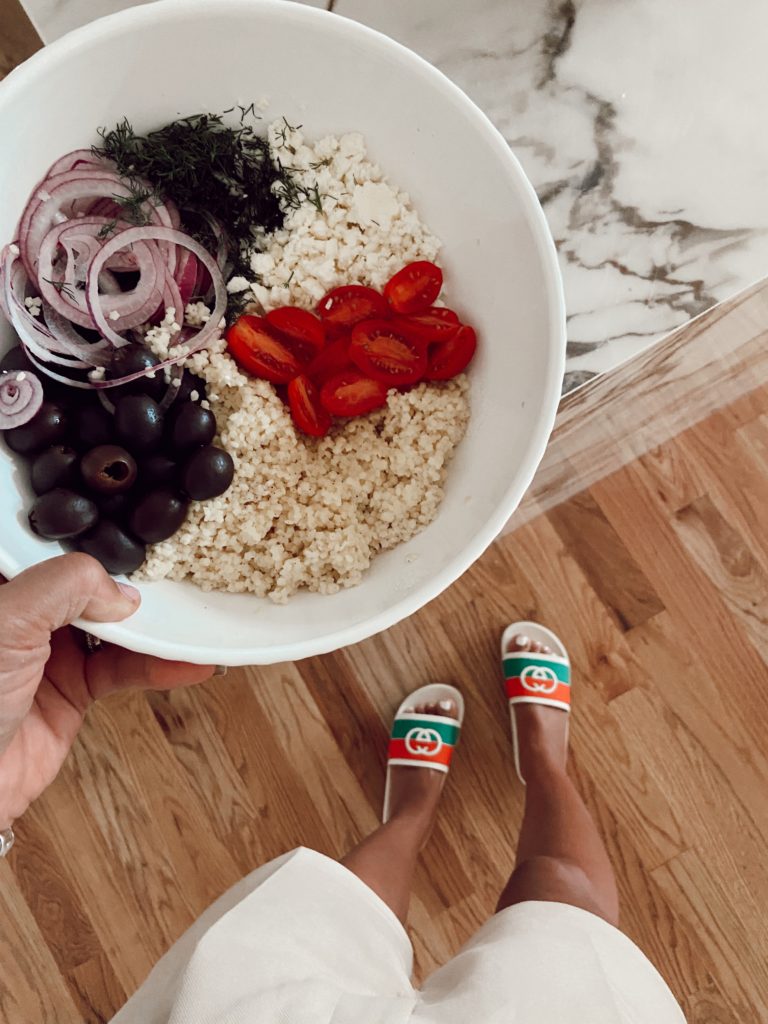 How was your Memorial Day? We were invited to a BBQ yesterday for Memorial Day and she asked me to bring a side dish.
I love a challenge.
I was craving a greek salad with a twist. I left out any meat since we were attending a bbq with lots of yummy grilled meat. The feta has protein and a delicious kick. Let me know what you think!
GREEK ORZO SUMMER SALAD
1 16 oz package orzo pasta, (I use the one from trader joe's) cooked and put aside
1 package cherry tomatoes
1 can, black olives
1 package of feta cheese
1 whole bunch of Dill, chopped
1/3 cup red onion, sliced thinly
Drizzle with 1/4 cup avocado or olive oil and 1 teaspoon sea salt
Directions: Cut the tomatoes, onions, dill, and feta. Finally, drizzle with oil and salt. Toss and serve.