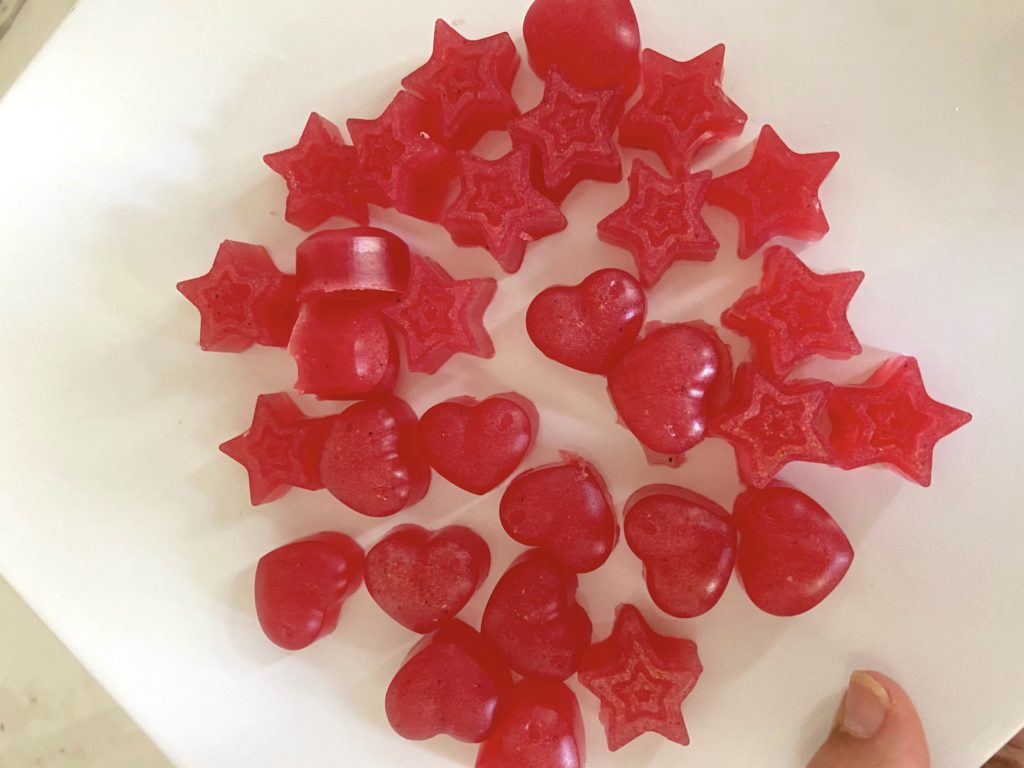 Our family is just a little bit gummy bear obsessed! We love them and buy them daily, so why not make our own? We have done SO many variations. Wanna know some of our family favorites? Phyto reds blend and lemonade blend. I use stevia drops instead of honey and fresh lemon juice as the juice, but it's totally up to you. Here's where you can buy the phyto reds – HERE
If you do use the phyto reds, I use one scoop to one cup of water and double the recipe.
Here is the recipe below. I love that it is only 3 ingredients and no bad ingredients! Enjoy and let me know if you make them.
FRUIT JUICE GUMMY BEARS
1/2 cup juice
1 tbsp honey
2 tbsp gelatin
INSTRUCTIONS
Pour 1/2 cup juice into a sauce pan set on low heat.
Add 1 tablespoon honey.
Add 2 tablespoons of gelatin.
Mix until all dissolved and then remove from heat.
Using the dropper, add into your mold.
Place in fridge for 30 minutes to cool and form or until solidified.