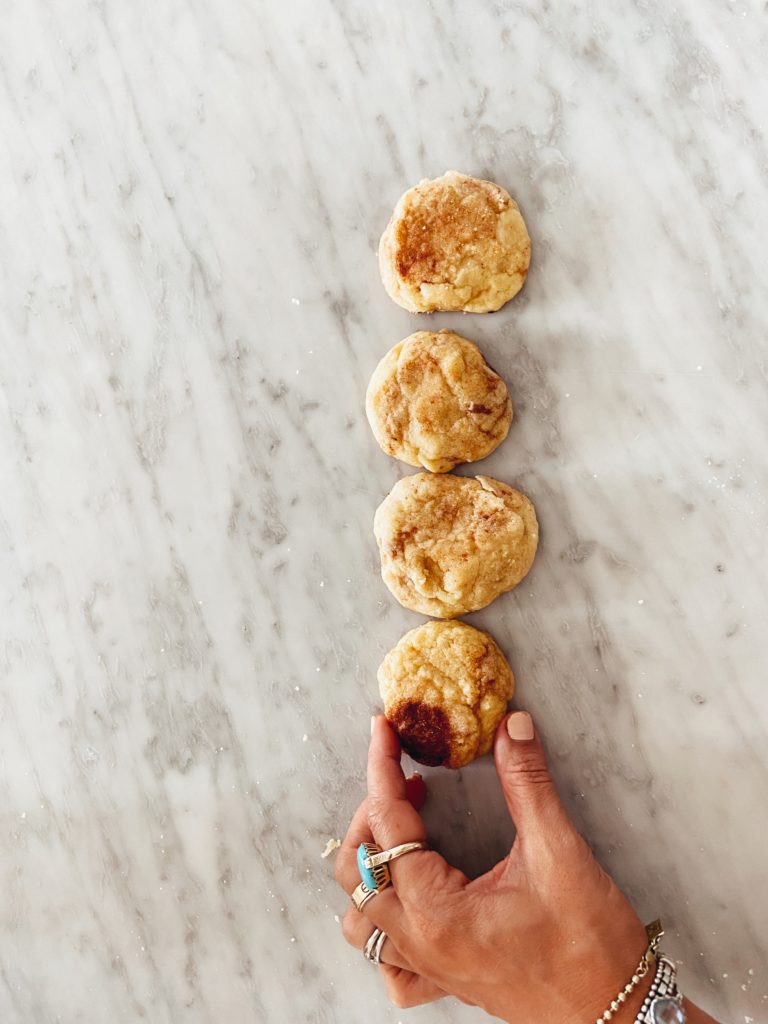 I discovered this recipe off the King Arthur flour website and fell in love. It reminds me of a melt in your mouth cinnamon and sugar muffin I used to make for brunch about a decade ago in Chicago.
Good memories.
I tried to recreate that very muffin by under cooking it. I came VERY close to recreating them and they may just be better than original inspiration.
What are you waiting for, make these and let me know what you think!
Click here for 3 ingredient dinners, broccoli salad, chickpea dinner (my kids love) and Amy's pancake we make on weekends.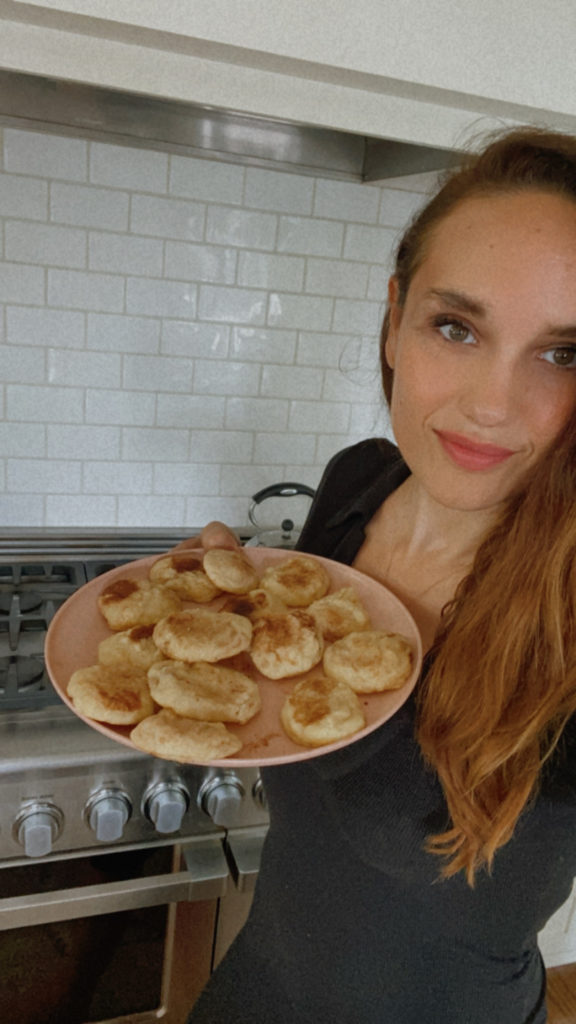 Buttery Snickerdoodles
8 tablespoons unsalted butter, at room temperature
3/4 cup granulated sugar
1 large egg
1 teaspoon baking powder
1/2 teaspoon salt
1 1/3 cups King Arthur Unbleached Bread Flour or King Arthur Unbleached All-Purpose Flour
2 tablespoons sugar
1 to 1 1/2 teaspoons cinnamon, to taste
To make the cookies:
Preheat the oven to 375°F. Lightly grease (or line with parchment) two baking sheets.
                Beat together the butter and sugar until smooth.
                Add the egg, beating until smooth.
                Beat in the salt, and baking powder.
Add the flour, mixing until totally incorporated.
To make the coating: Shake together the sugar and cinnamon in a medium-sized zip-top plastic bag.
Drop small (1″-diameter) balls of dough into the bag; a teaspoon cookie scoop works well here. Roll/toss the cookies in the cinnamon sugar until they're completely coated.
Space the cookies at least 1 1/2″ apart on the prepared baking sheets. Use a flat-bottom glass to flatten them to about 3/8″ thick; they'll be about 1 1/2″ in diameter.
Bake the cookies for 8 minutes (for soft cookies) to 10 minutes (for crunchier cookies).