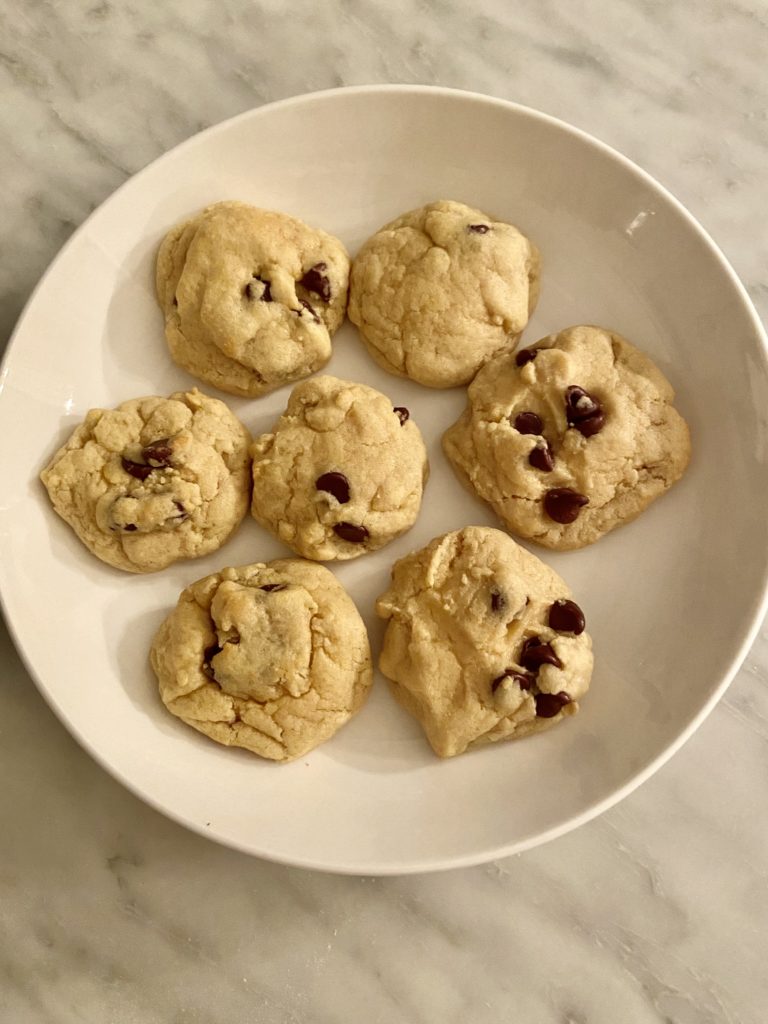 This recipe makes about 40 cookies.
Our family is obsessed with these cookies. I knew about this chewy delicious recipe, but always put it off because vanilla pudding mix is full of junk! I finally found an instant vanilla pudding that had 4 simple ingredients, sugar, cornstarch, natural flavors and sea salt. Win! I make it ahead into balls, freeze it for an hour and put in the oven. It is difficult to get to 7 "WOWS" in my family, but these do the trick. Be prepared for the best cookie you've ever tasted.
Ingredients
1 cup (2 sticks) unsalted butter, melted
3/4 cup packed light brown sugar
1/4 cup granulated sugar
2 large eggs plus 1 egg yolk
1 teaspoon vanilla extract
2-1/2 cups all-purpose flour (I use food nanny kamut flour)
1 box (3.7 ounces) vanilla instant pudding mix or this one
1 teaspoon baking soda
1/2 teaspoon sea salt (I use this one)
2 cups semisweet chocolate chips
Pre hear over your 350. Mix the wet ingredients and then the dry ingredients. Bake for 13-14 min.