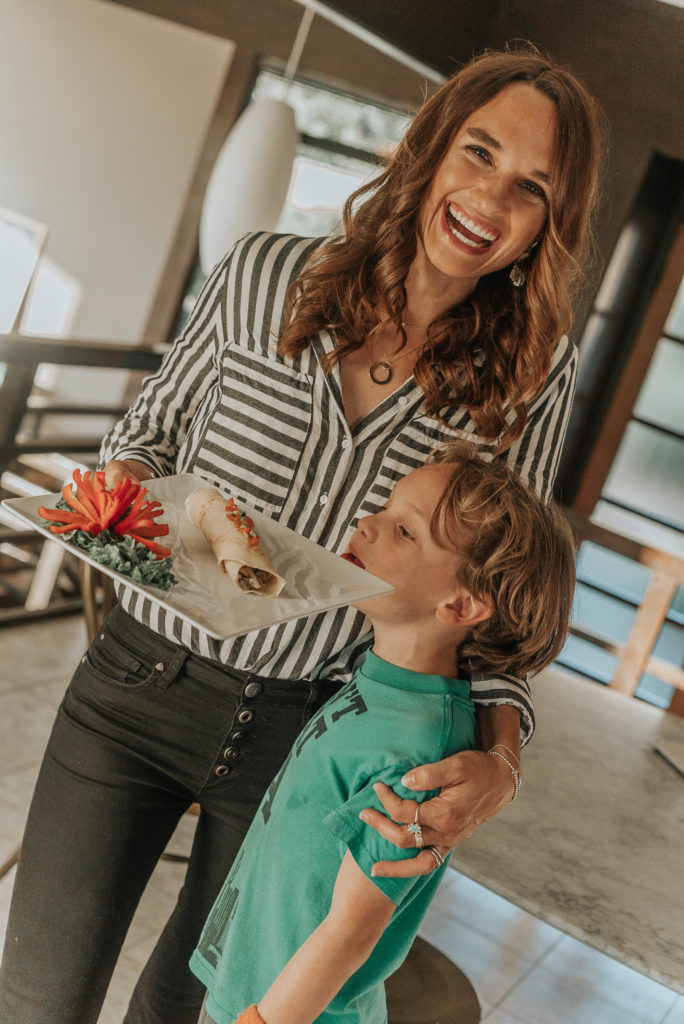 We had the MOST AMAZING meal the other night and I feel like we're not friends if I don't share it. Yes, that good.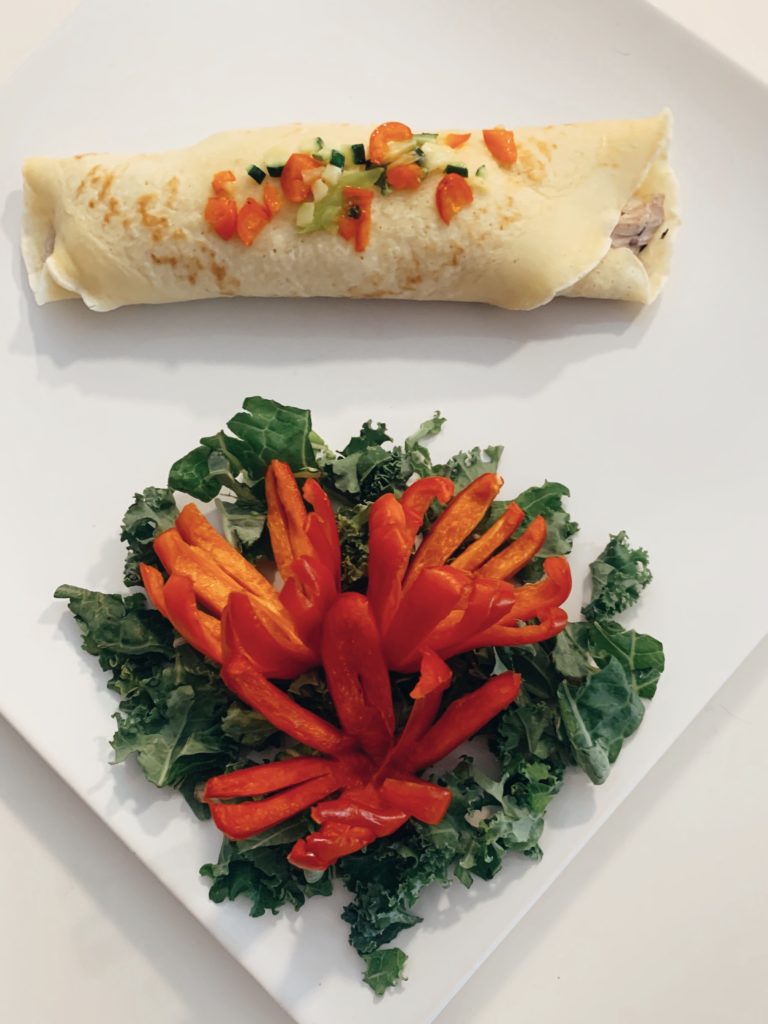 This month, my aunt is staying with us in the MIL suite, spoiling us with delicious meals. We've been able to try dishes we've never had before. The plus side is, I'm snacking less because I want to save room for her AMAZING dinners. This one we had last week was so good, I feel like we wouldn't be friends if I didn't share it. The cream sauce is pure comfort, the mushrooms are tantalizing and chicken, tender, yes this is a family wide winner. Get your Instacart ready, because this should be on your menu next week. Yes, that good. Ingredients and directions below. Now, what am I going to do in February other than pine for delectable dinners like this that I nonchalantly enjoyed every day and dismally replace them with frozen pizza. Yikes, I better make some Valentines Day plans, stat!
Bon Apetit!
Creamy Chicken and Mushroom Crêpes
1 teaspoon butter
1 cup vertically sliced onion
1 garlic clove minced
3 cups thinly slice baby portobello mushroom caps about 6 ounces
3/4 teaspoon salt
1/4 teaspoon freshly ground black pepper
1/2 cup dry white wine
3/4 cup fat-free less sodium chicken broth
2 teaspoons chopped fresh thyme
 1/4 cup crème fraîche
2 cups shredded roasted skinless boneless chicken breast
6 French crepes (or make your own basic crepes below)
Thyme sprigs, optional
1. Melt butter in a large nonstick skillet over medium heat. Add onion and garlic, sauté 2 minutes or until onion begins to brown. Add mushrooms salt and pepper cook three minutes or until liquid evaporates and mushrooms are tender stirring frequently.
Add wine, and cook three minutes or until liquid almost evaporates, stirring frequently. Add broth and chopped thyme, cook 2 minutes. Remove from heat; add crème fraîche, stirring until well blended. Add chicken, tossing to coat.

2. Place 1 crêpe on each of 6 plates spoon about 1/3 cup of mushroom mixture into the center of each crepe; roll up. Garnish with thyme sprigs, if desired. Serve immediately.
Yields 6 servings. My kids loved it!
Basic Crêpes from allrecipes
I love a good basic crepe for savory dishes or last minute dessert when paired with jam or nutella.
1 cup all purpose flour
2 eggs
1/2 cup milk
1/2 cup water
1/4 teaspoon of salt
2 tablespoons of butter
Directions:
In a large mixing bowl, whisk together the flour and the eggs. Gradually add in the milk and water, stirring to combine. Add the salt and butter; beat until smooth.
Heat a lightly oiled griddle or frying pan over medium high heat. Pour or scoop the batter onto the griddle, using approximately 1/4 cup for each crepe. Tilt the pan with a circular motion so that the batter coats the surface evenly.
Cook the crepe for about 2 minutes, until the bottom is light brown. Loosen with a spatula, turn and cook the other side. Serve hot.
Enjoy! Let me know what you think of this dish and if you want to see more.
xx
Shalice