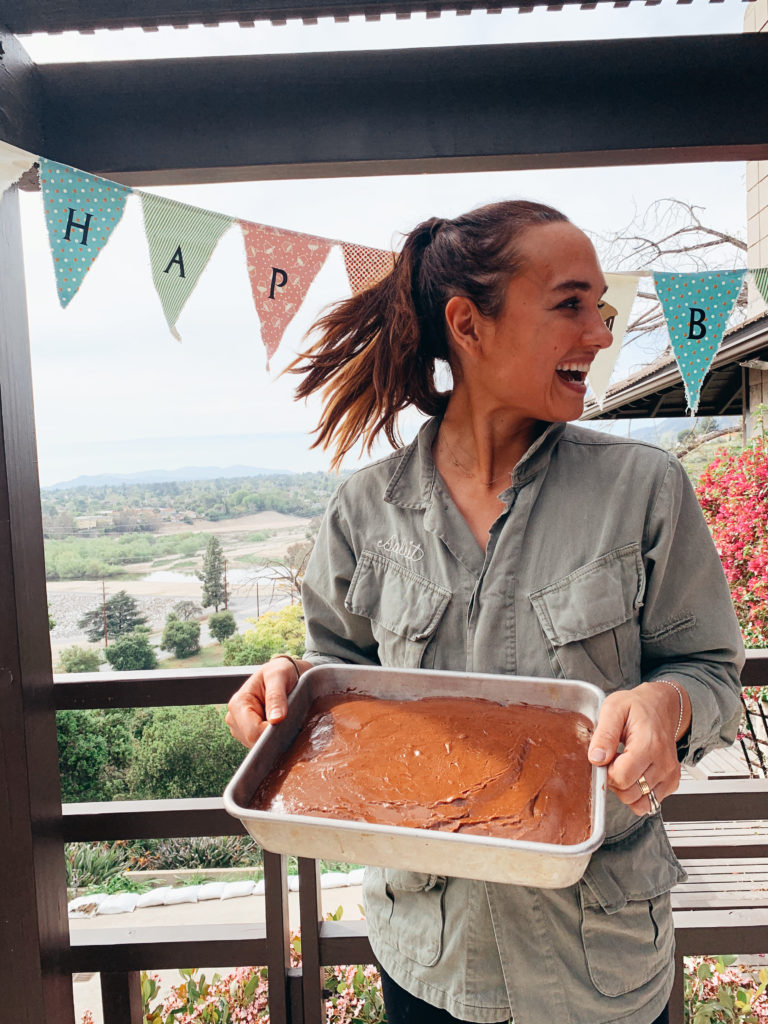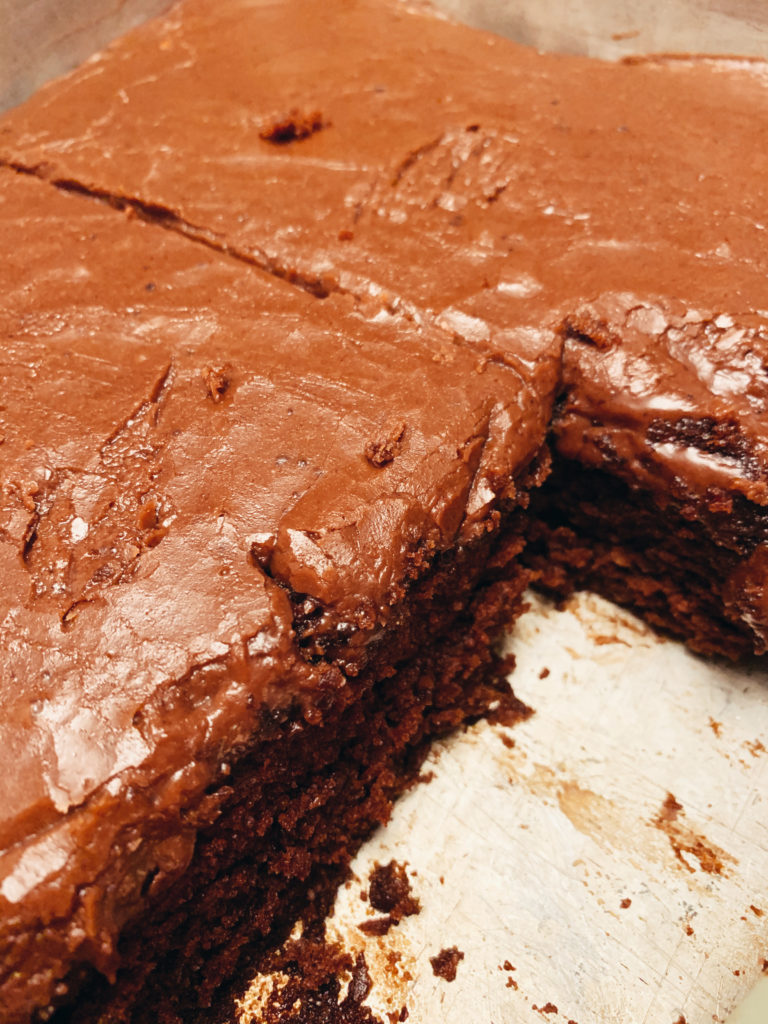 The Texas Sheet Cake we make EVERY birthday is finally on the blog! I originally got this recipe from a guy in my Poetry Class at Wheaton College. No joke! He made it for the last class kick off party and I told him I HAD to have this recipe. He quickly wrote it on a napkin, and from there its history. I've since shared it with my family, friends and YOU! Let me know what you think!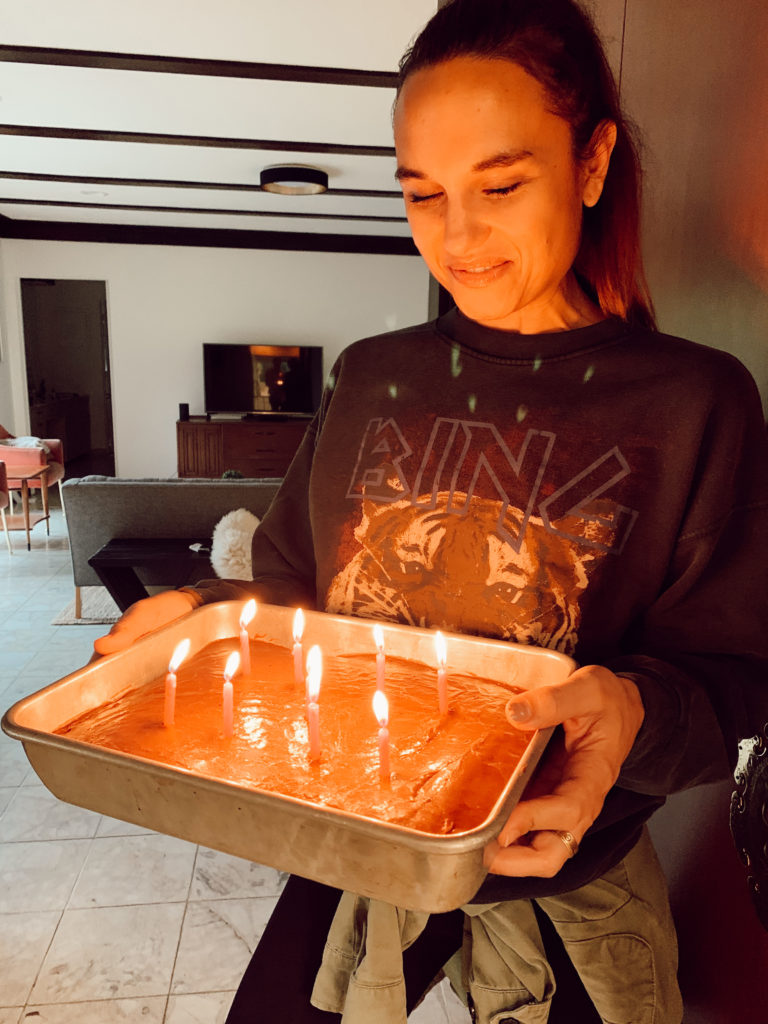 Chocolate Sheet Cake
Yields 1 9 x 13 cake
2 cups flour (I use Kamut flour)
2 cups sugar
1/2 teaspoon salt
Preheat oven to 325F, mix in a large bowl.
1/2 cup butter
1/2 cup vegetable oil (I substitute for a stick of butter)
1/4 cup cocoa powder
1 cup water
Bring the butter oil, powder and water to a boil in a sauce pan. Slowly add to the flour mix and mix well.
Two eggs
1/2 cup buttermilk*
1 teaspoon baking soda
1 teaspoon vanilla
*When I don't have buttermilk, here's the substitute: for each cup of buttermilk, I add 1 tablespoon of white vinegar or lemon juice. Stir than let stand for about 5 minutes.
Blend till smooth and add to cocoa flour mix. Pour into a 9 x 13 greased and floured pan. Bake till toothpick comes out clean. Let cook at least 5 minutes before icing. Bake at 325 F, for approximately 25 minutes.
CAKE ICING
1/2 cup butter
3 T. cocoa
6 T. Milk
1 t. vanilla (add to cocoa mixture)
1 16 oz box of powdered sugar
Melt butter and cocoa together in a sauce pan- make sure not to burn it. Add milk to butter mixture. Add powdered sugar to cocoa and milk and mix till there are no lumps.
Pour over warm (not hot) cake and spread smooth
Let me know what you think. This is our favorite birthday cake ever!
Enjoy and let me know how you like it in the comments!