I'm obsessed with the salty sweet flavors of Pad Thai. Since we aren't going out to eat, I found a recipe to make at home. It is a healthier version to try without losing the amazing flavor. The recipe is good for 4 people and only takes 30 minutes. Let me know what you think!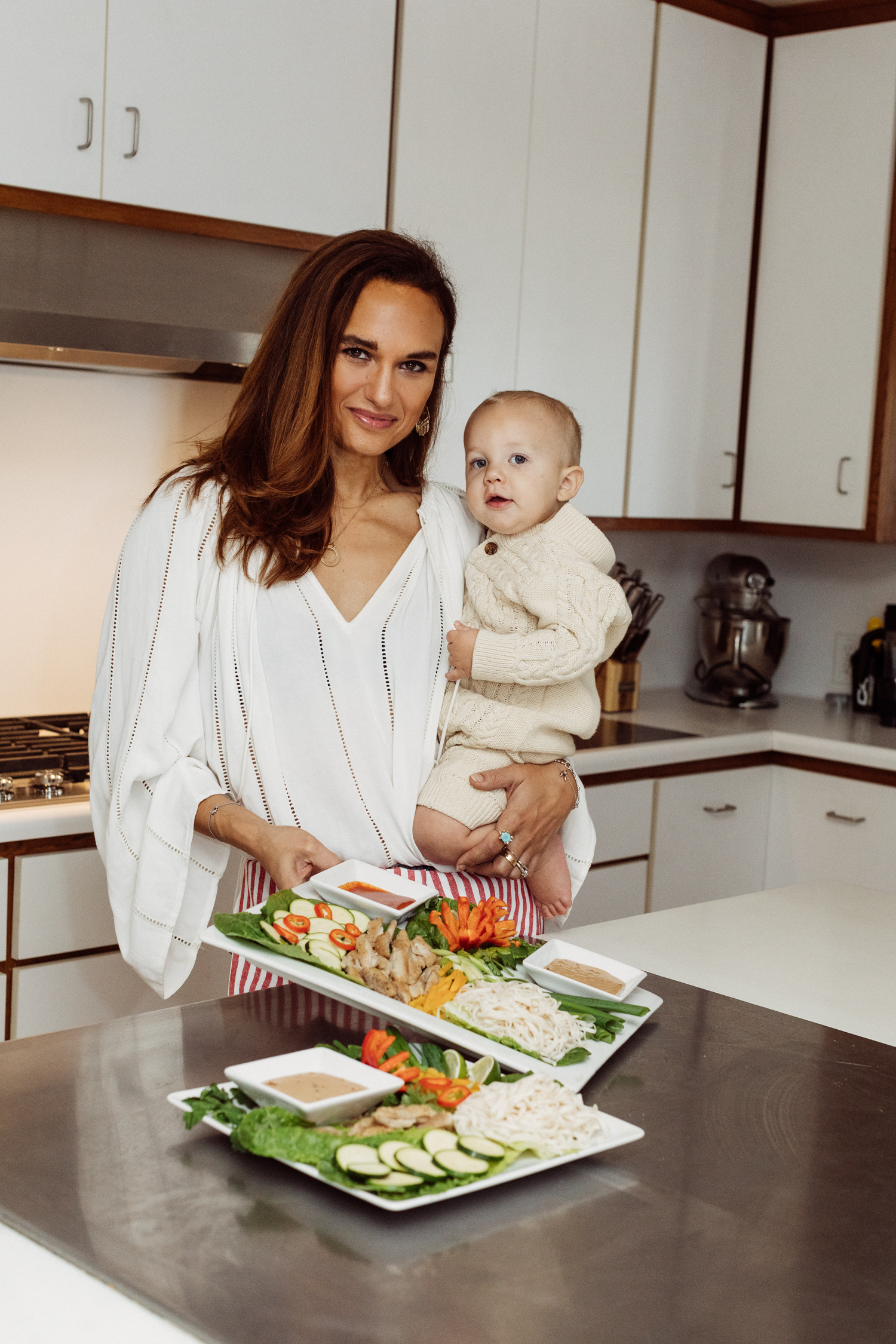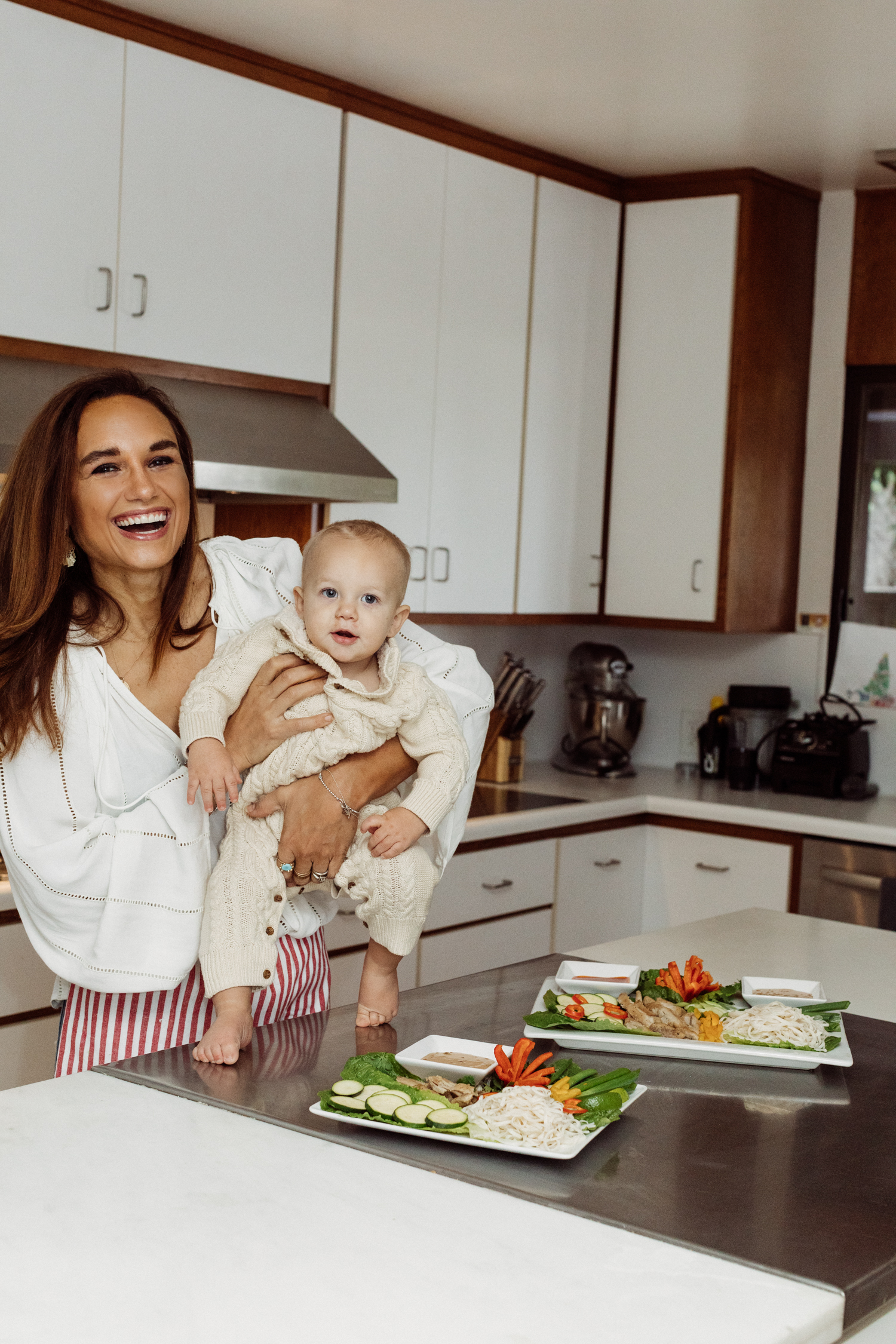 Wash and dry fresh produce. Thinly slice scallions, keeping whites and greens separated. Peel and mince ginger and garlic. Roughly chop cilantro leaves.
Butterfly the chicken breast then cut into small bite sized pieces.
In a small bowl, whisk together all sauce ingredients until well combined and smooth.
Heat a drizzle of oil (I used sesame oil) in a wok or large pan over medium high heat. Add ginger and garlic and stir fry until fragrant (about 30 seconds), stirring frequently. Add scallion whites and 1 tbsp sambal oelek to wok with ginger and garlic and continue stir frying until scallions have softened about 2-3 minutes.
Once scallion whites have softened, add chicken to wok with the ginger, garlic, scallions, and chili paste. Stir fry chicken for 5 minutes or until lightly browned and cooked through.
While chicken cooks, beat 2 eggs until well combined. Drain and rinse shirataki noodles thoroughly under hot water for about 2 minutes.
Once chicken has finished, remove the chicken stir fry the wok or pan and set aside. Add shiratki noodles to the wok and stir fry noodles until firm, about 5-7 minutes.
Once noodles have cooked, add the beaten eggs to the wok with the noodles and stir fry for 2-3 minutes until the eggs have cooked. Stir frequently to break up/scramble the eggs.
Once eggs have cooked, add the chicken stir fry, pad thai sauce, and bean sprouts to the wok. Continue stir frying for about 2 minutes until all ingredients are well combined.
Top with scallion greens, crushed peanuts, and cilantro to serve. Enjoy!
Photography by Felicia Lasala // Adapted from Joy Filled Eats // Optional: Shiratki noodles can be used OR "Healthy Noodle" made with Konjac.

See what I'm shopping below on my Shop page open 24/7: