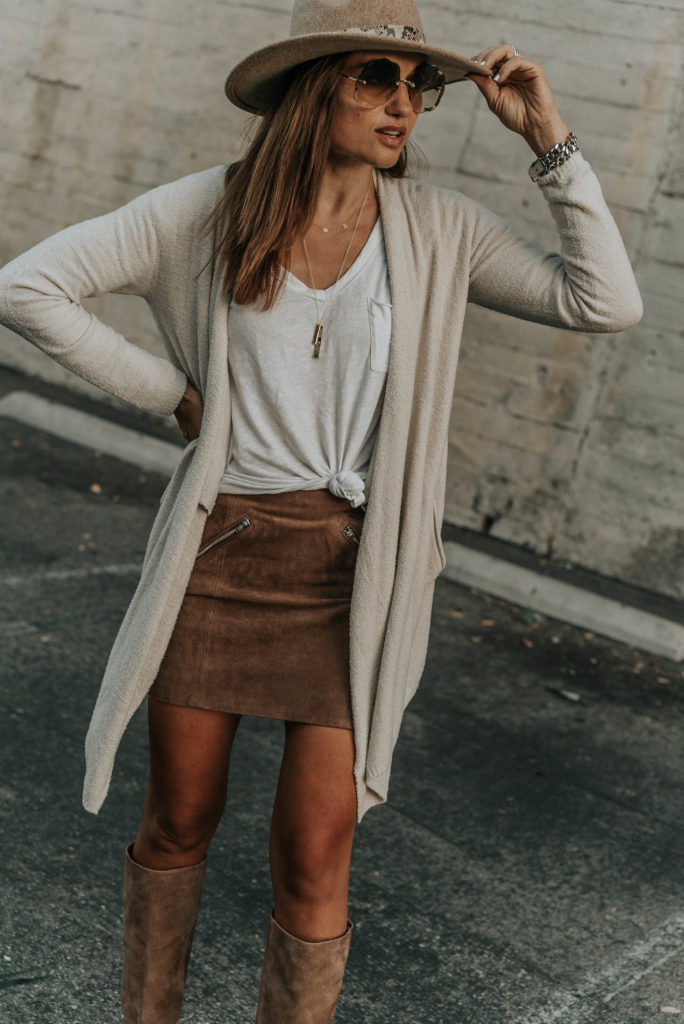 The day is finally HERE. The first day of early access to the Nordstrom Anniversary sale. I'm so excited I could pee in my pants. I love getting a sneak peek of fall offerings at discount. Makes me want to go on a big trip somewhere cold wearing all my fall clothes. Or perhaps you live in a cold area and dying to get your hands on some stylish layers. Or perhaps you're looking for teacher and Christmas gifts. Keep scrolling and I think you will find something for everyone. I hope you are a Nordstrom Card holder and can enjoy shopping the sale early because things SELL OUT FAST. Apply for the card HERE. It helps to have first dibs on items you know will fly. Let me know which are your favorites!

Coats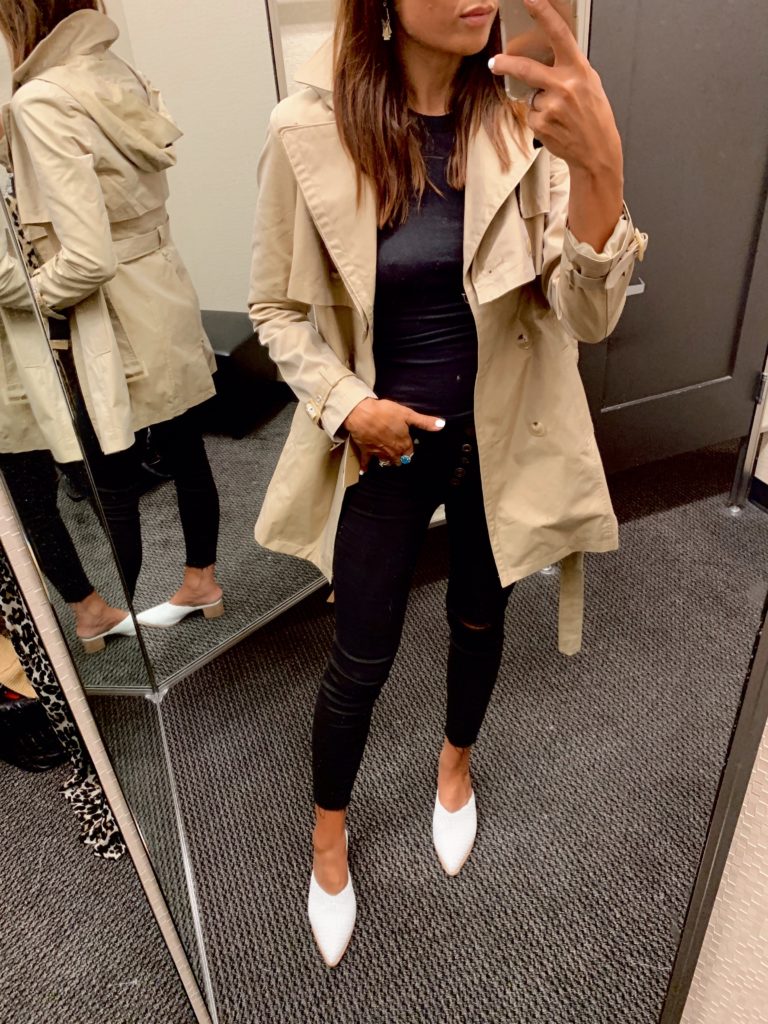 Don't miss this drapey jacket in white, this camel coat, and this classic in gray.
Sweaters
(Don't miss the iconic leopard cardigan and super soft fleece that sells out every year!)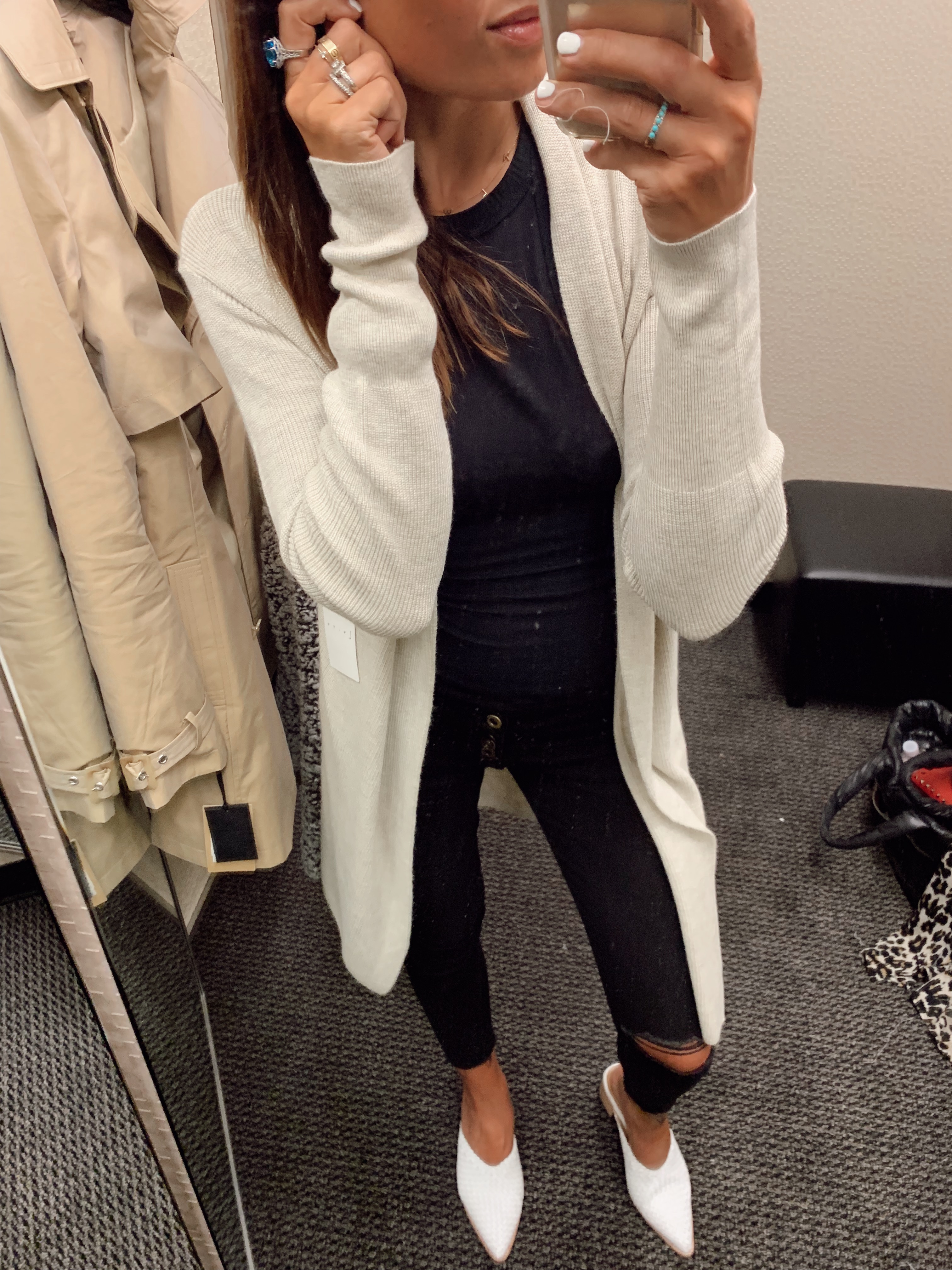 This cardigan is $45, lightweight and comes in a bunch of colors!

Shoes
Love these tall pointy toe boots and these short booties. The secret is in the flattering pointy toe and ankle cut.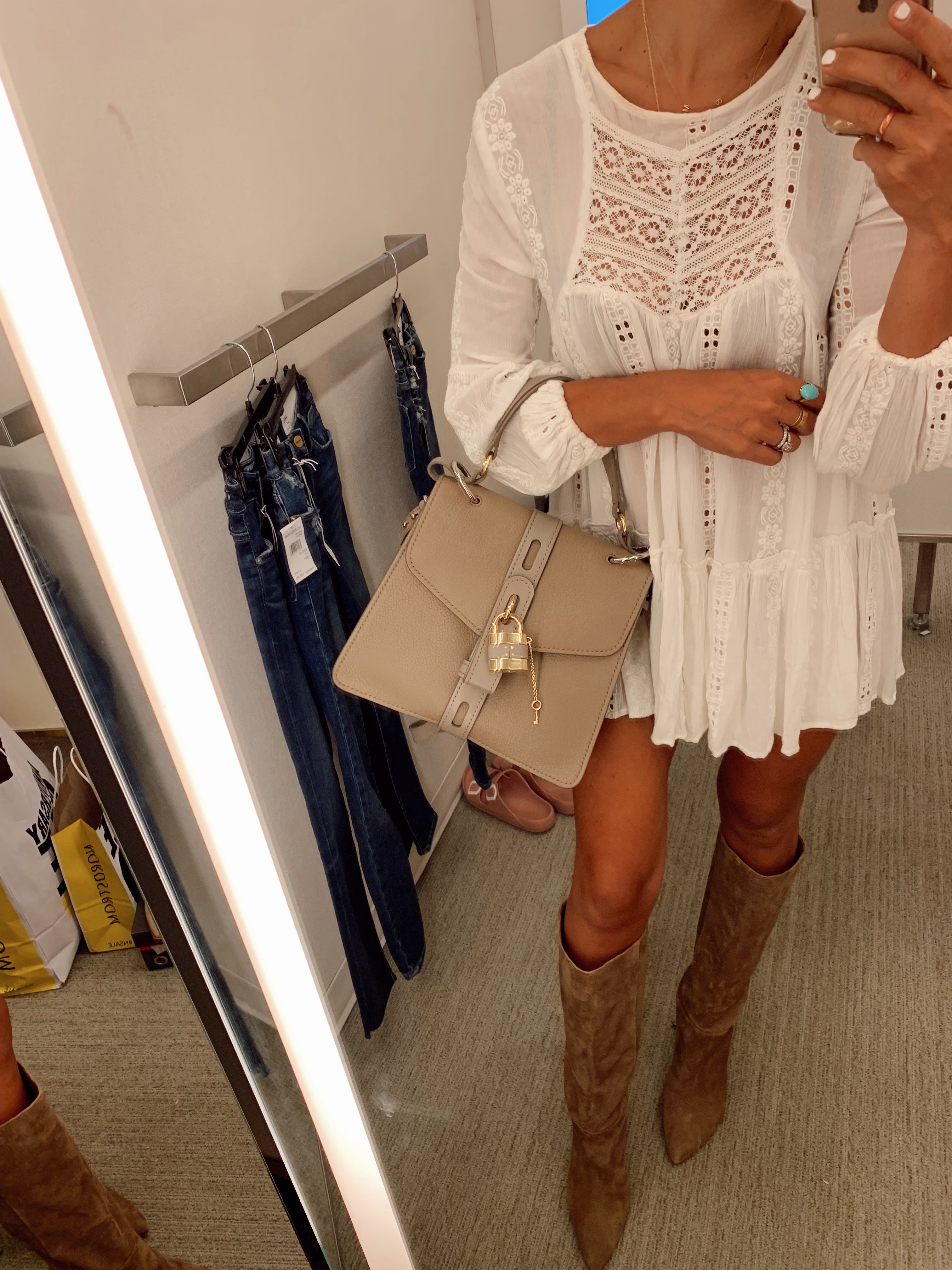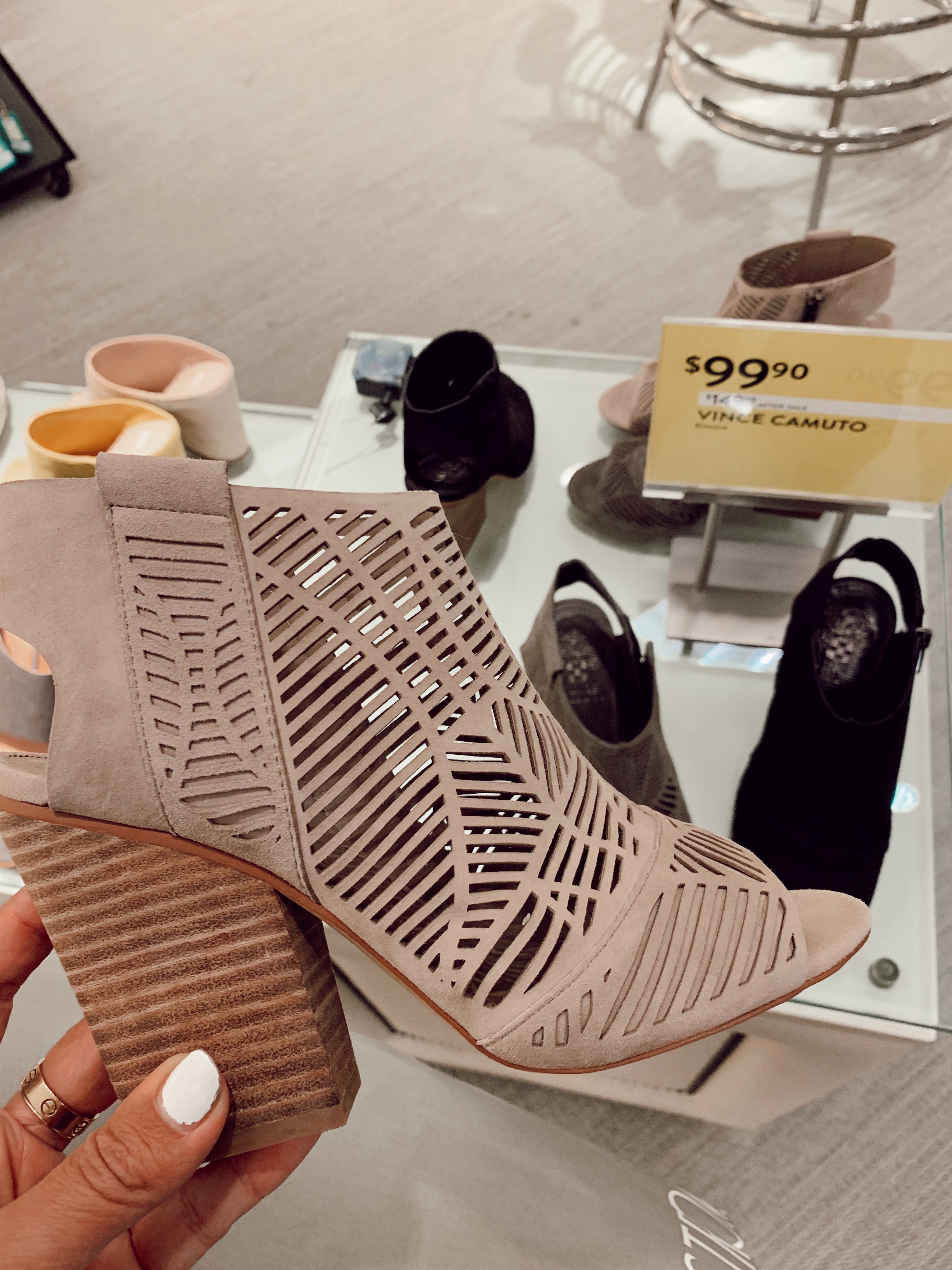 Bags

Skirts
(Loving these 3 versatile skirts from the sale: suede, leopard skirt, and black satin)


Jewelry

ear jackets shown in gold // gold bar pendant // tunic in xs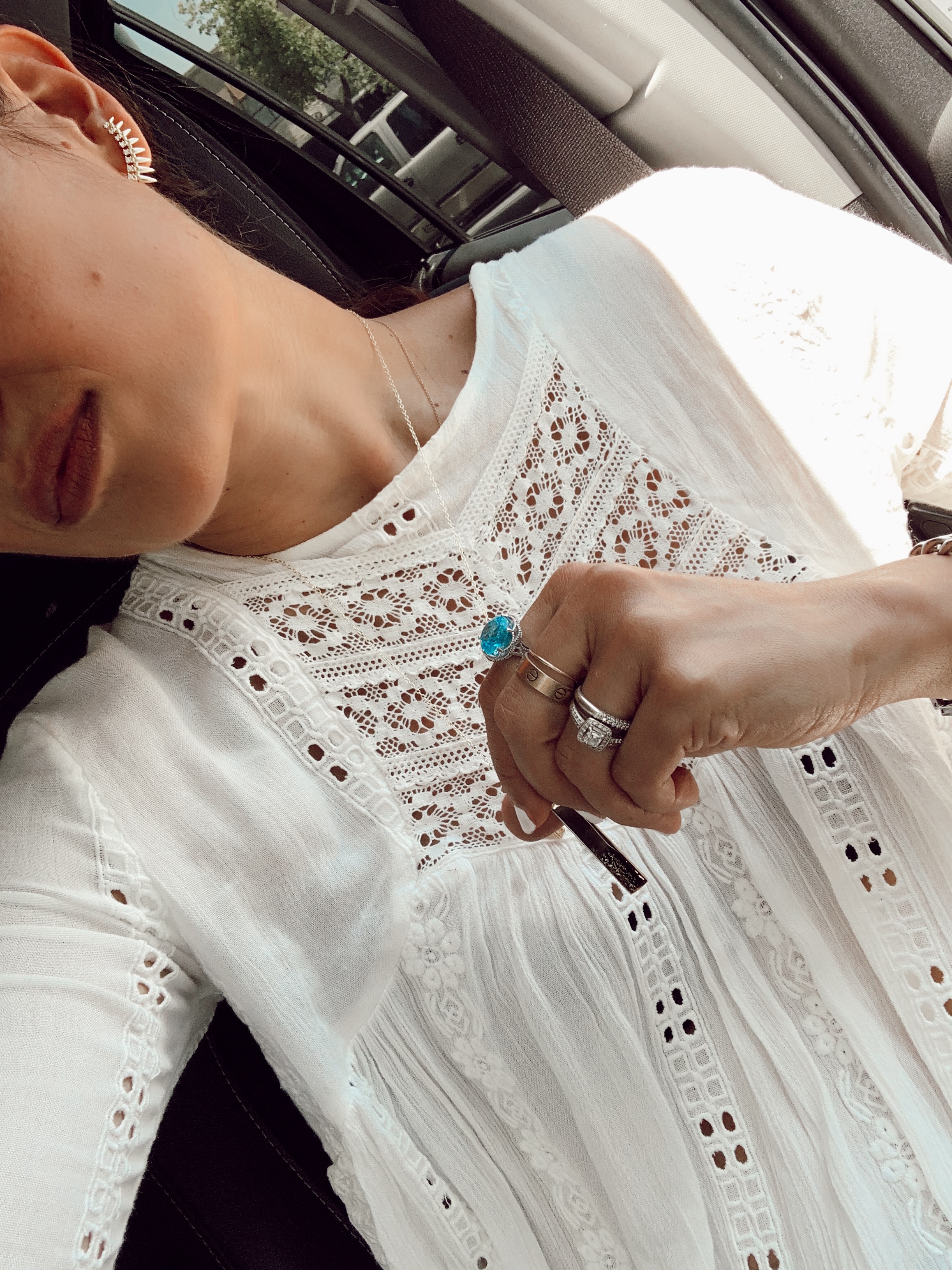 Activewear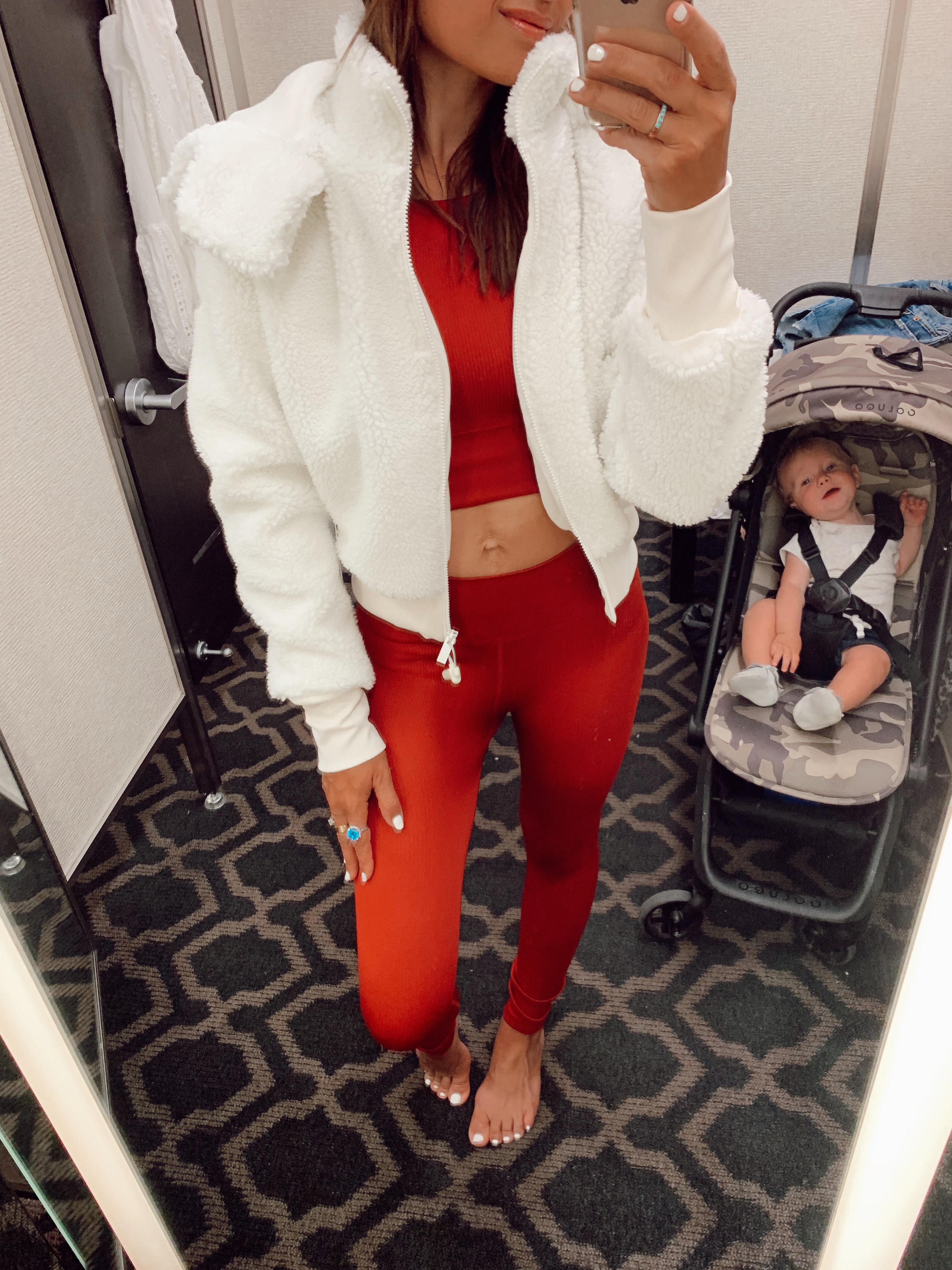 Dresses
I'm loving the LBD's and leopard dresses this year.

Cozy, Cozy

Jeans
(these dad jeans I got in my true size only $52! and Paige jeans are GREAT. Note that the lighter wash in the Paige jeans are only available online. Not in store. I learned that the hard way.)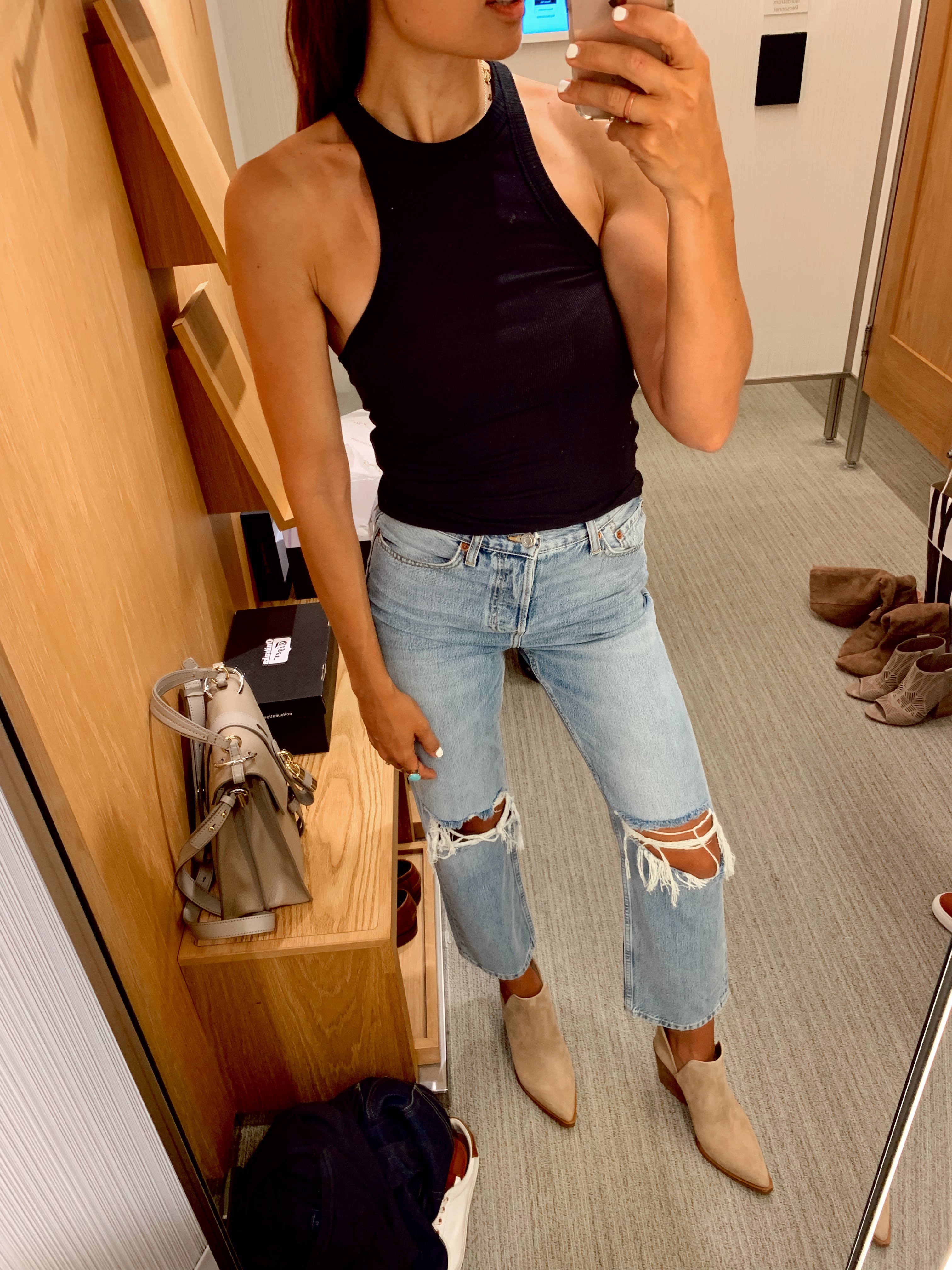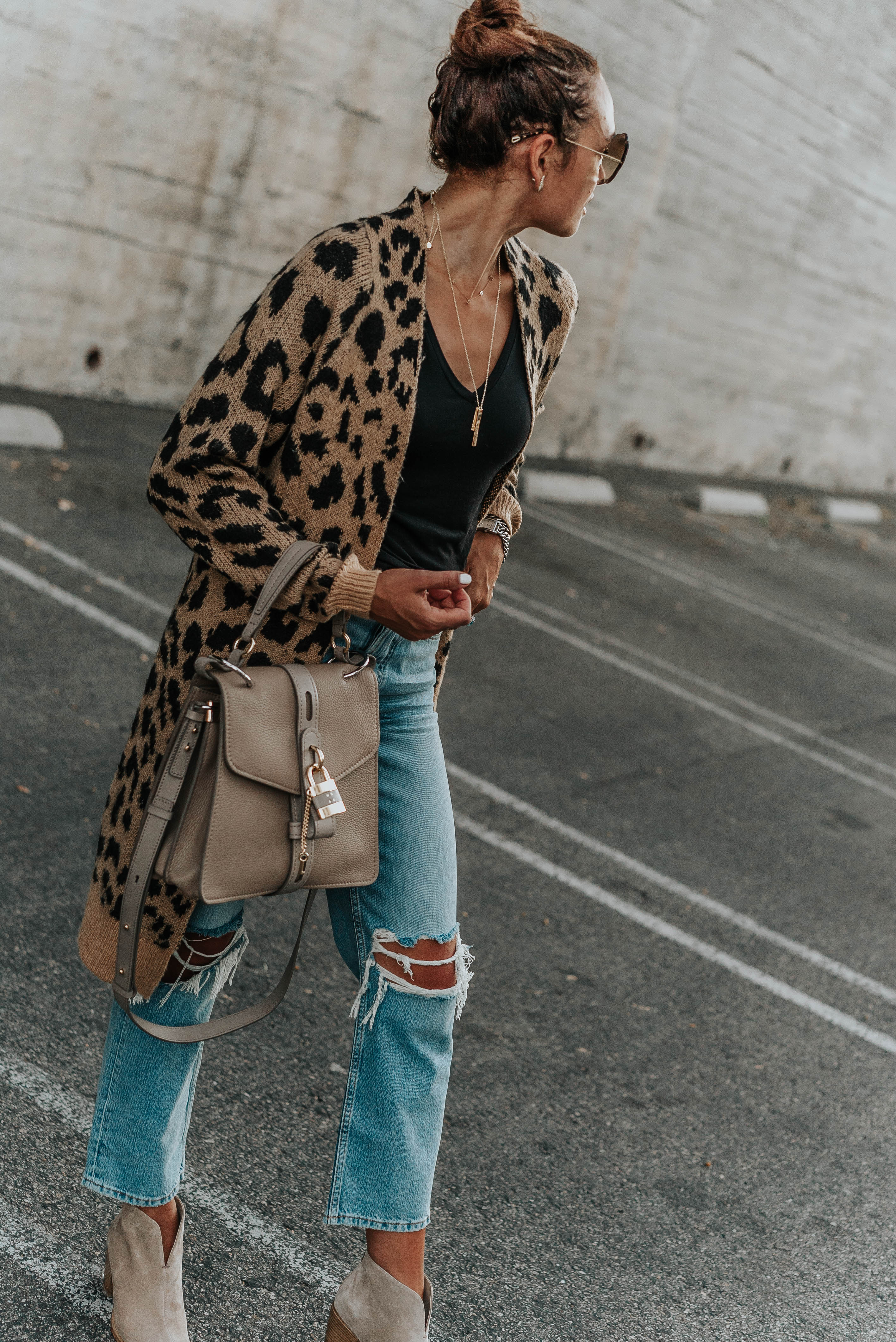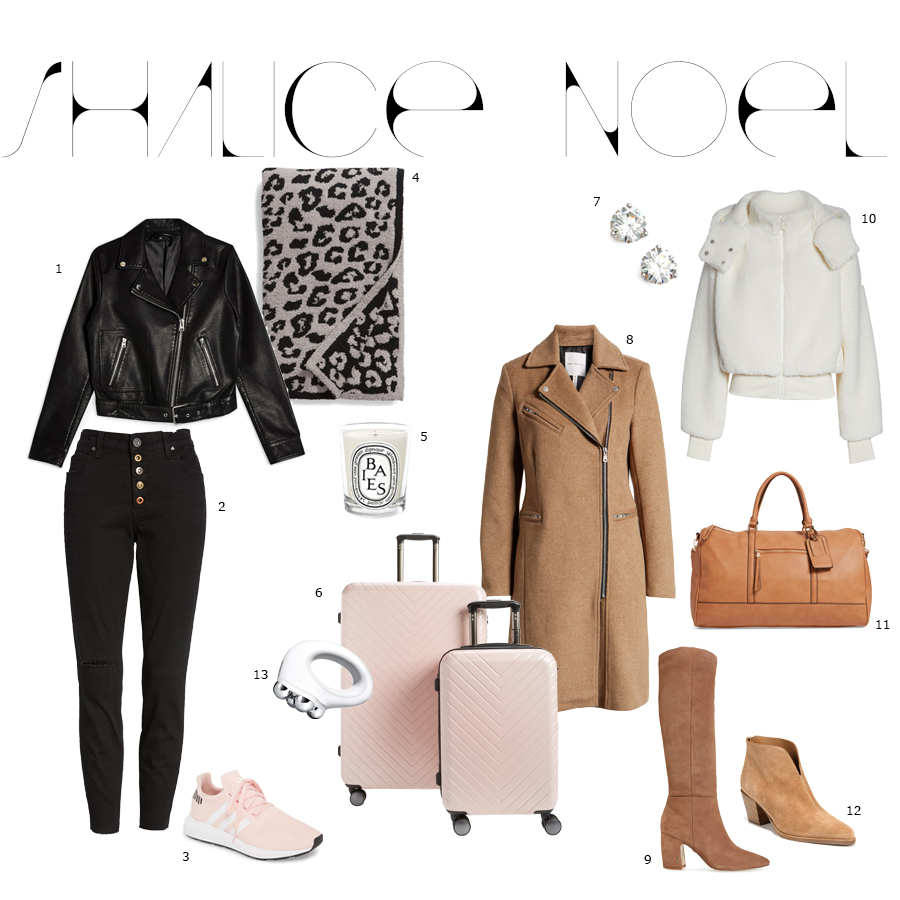 faux leather jacket // jeans // sneakers // blanket // candle // luggage // CZ Earrings // camel coat // tall boots // fleece jacket // weekender bag // booties // NuBODY device. See my blog post about the NuBODY here!

Mens
(Reid picked out some items below!)

Children
(So many cute little giraffe blankets, mini Patagonia coats, car seats and outfits)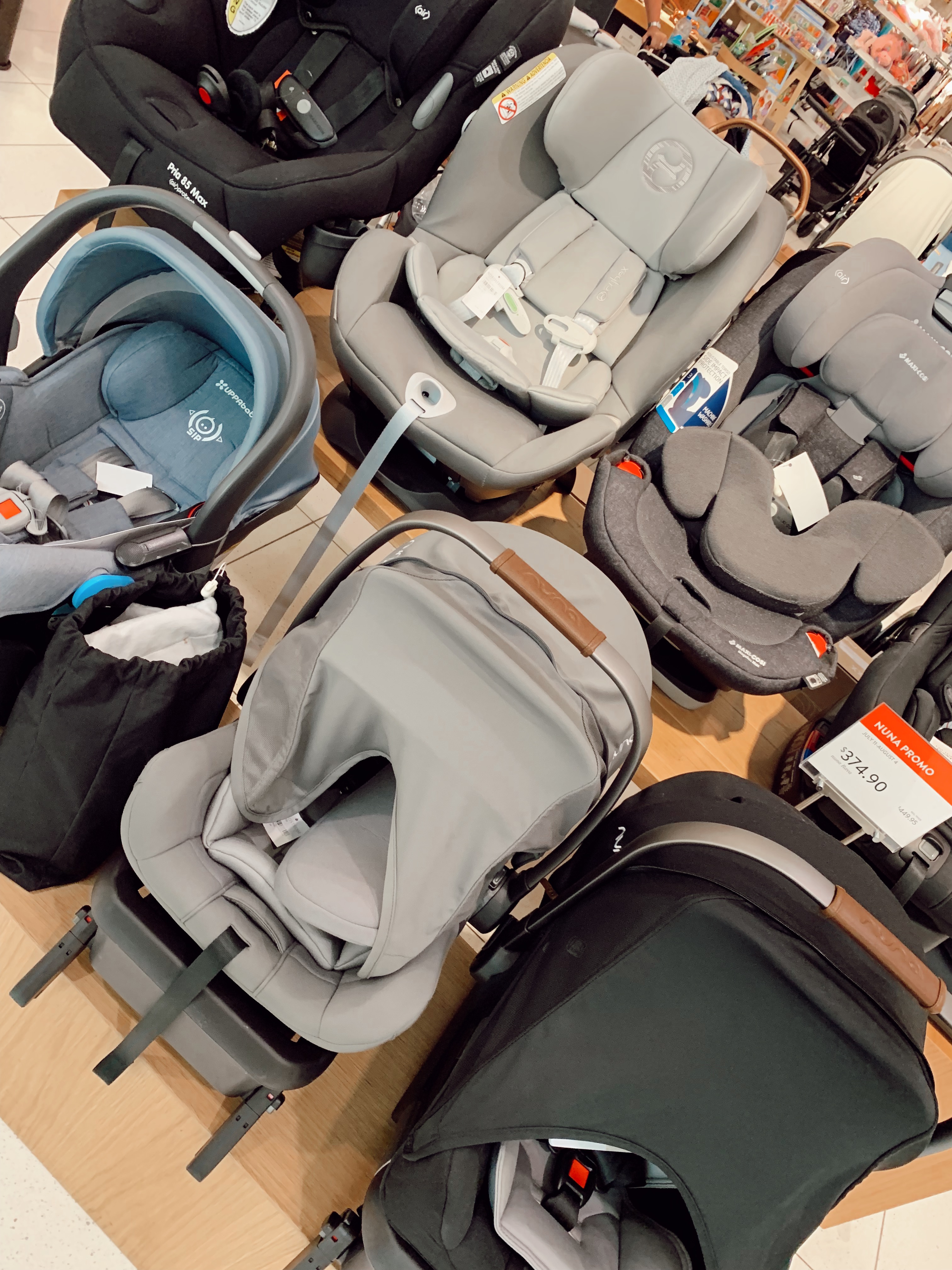 Home/Gifts
(gimmie all the candles! These ones are on crazy sale, $22 for an Anthropologie candle!)

Sneakers
(I found two that I liked!) I ordered the adidas in white

Beauty/Devices
(I use this caviar shampoo daily. It is one of the very few products my stylist allows me to wear that doesn't hurt my color! Also, I've used this Neulash to help re-grow my lashes after the effects of lash extensions. Most of you already know, the majority of my make-up is Charlotte Tilbury pillowtalk. Easy to use because I'm a novice and flattering colors. I use the lipliner every day! See my posts on Charlotte Tilbury make-up here.

I hope you found some goodies. Don't forget to comment and "like" on my instagram to win a $100 gift card to jump start your Nordstrom shopping experience. I also published these looks on the Liketoknow.it app for mobile users. Hope you have a lovely Friday! I really appreciate your support and thanks for stopping by!
xo
Shalice