My favorite sale of the year is here. Icon and Ambassadors get an early preview to shop today at 9:30 PST and 12:30 EST. This year is a big selection I must say. Lots of goodies. But honestly, I'm most excited about the boots.
Since they did things differently this year, allowing the Icon and Ambassador levels to shop first, THINGS WILL SELL OUT FASTER THAN USUAL. Which takes me to my first tip:
BUY NOW, RETURN LATER. If you're on the fence about size or color, my advice would be to buy it (if available) and return one if necessary. It's more important you get the item, right?
GET THE CARD. Are you a Nordstrom Card holder? I'm NOT a fan of having multiple credit cards, but I got this one 2 years ago just for this sale. I never keep a balance and only use it for this sale. What I'm trying to say, is, it is worth it. And I get multiple $20 notes in the mail because I spend so much during this sale for you girls. Sorry Reid.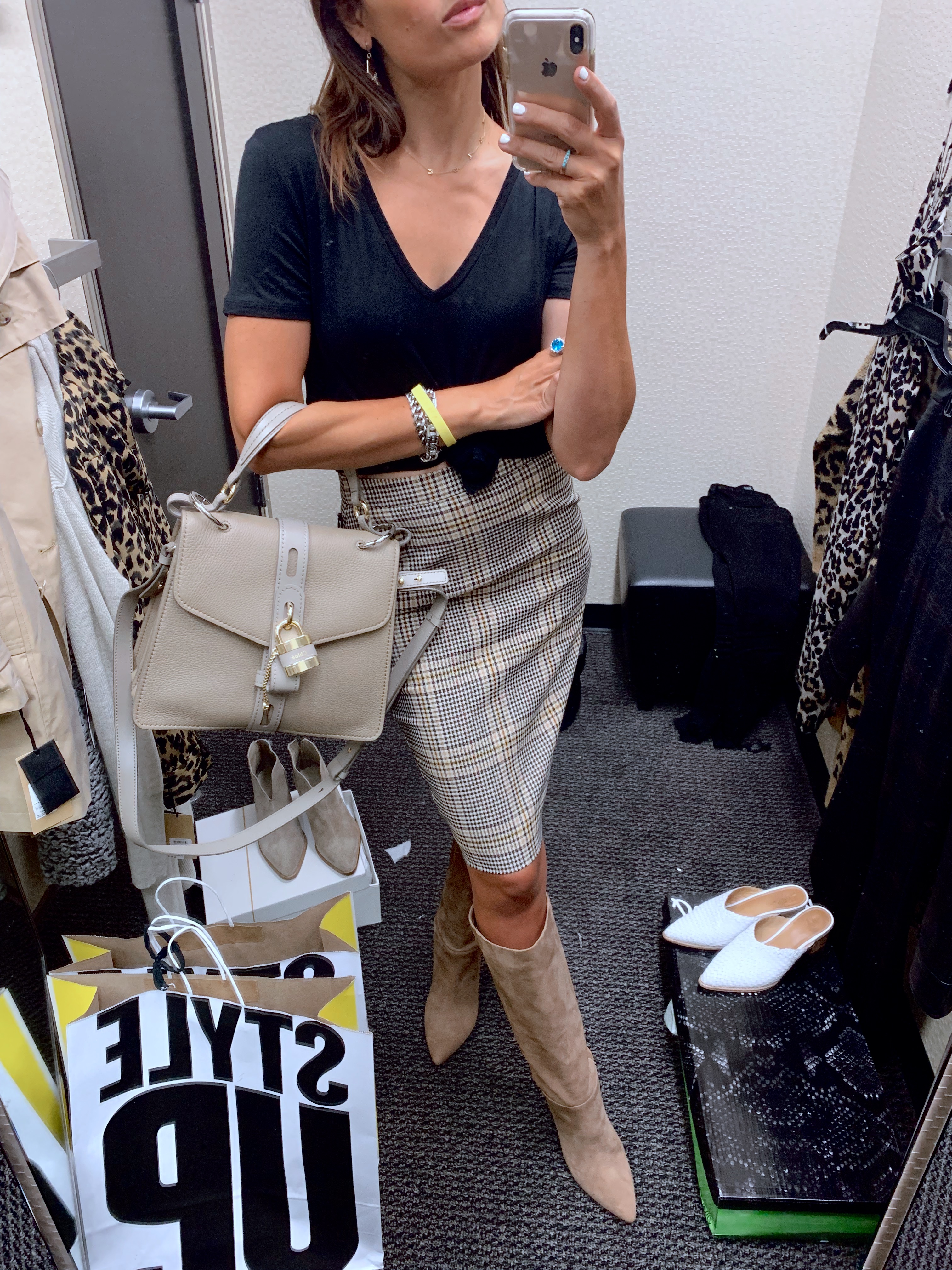 tall boots (praline suede) // skirt // halogen tee under $20 (super soft and comes in 7 colors!) // chloé bag //
I'm loving these pj's, this bag, and super soft pullover for colder areas that always sells out. I would size up for a roomier fit. I also picked up these ear crawler earrings in gold and this gold bar pendant for $52.
Here's a sneak peek of what I got from the sale yesterday. I have 5 bags and I had to have curbside pick up to help me get everything in my car. Phew, that was a workout!
Below are some outfit ideas for my 9 to 5 girls. Many of you working girls asked for outfit ideas.
pants // tank // faux leather jacket for $62!// similar mules // pleated skirt // vince cut out bootie // leopard cardigan // black jeans (I'm wearing a 2) // CZ earrings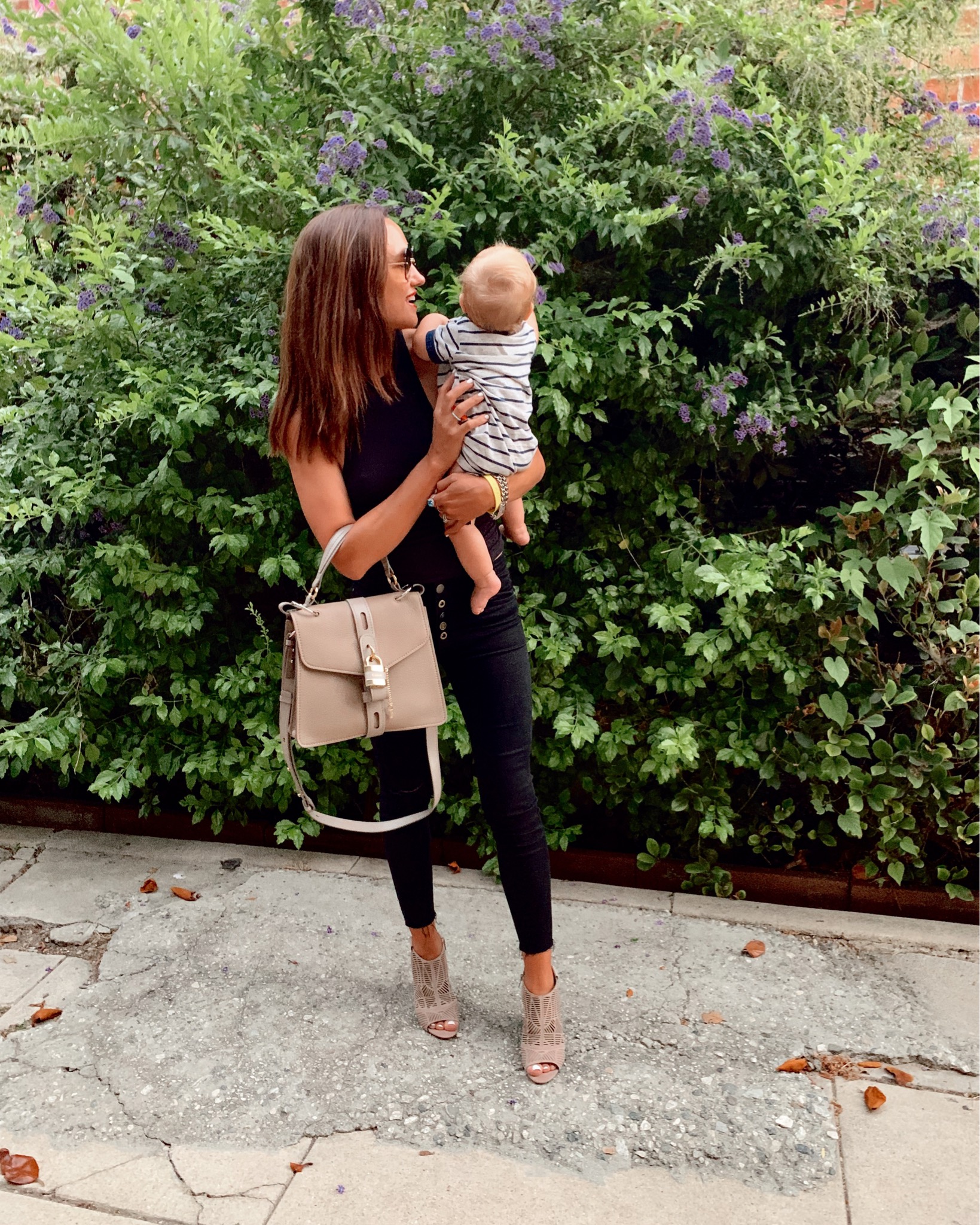 taupe booties for $79// black jeans // $20 tank
Here is last year's NSale post. I also love this candle set as a gift to the kids teachers! Ask me any questions in the comments or email me any questions. This is a great week to stock up on Christmas, hostess and birthday gifts!
Every year I think QUALITY over QUANTITY. We don't need more stuff, we need to shop smarter. I don't always pick the cheapest things, but I will choose the investment buys and smart buys. Trust me, you will thank me in the long run!
xo Shalice
shalice@shalicenoel.com